After the events of Lazarus Planet, more people than ever have active metagenes! Most of these new metahumans have become misfits, shunned and imprisoned by a fearful society.
They are hidden away in the dark, lost to a system that only sees them as weapons or guinea pigs-ticking time bombs that can only be defused by the Unstoppable Doom Patrol!
Nathan Szerdy Card Stock Variant Cover:
Chris Burnham Scratch-Off Card Stock Variants ( 5 Intermixed Covers)
Chainsaw Nun Scratch-Off 
Shy Scratch Scratch-Off 
Black Annis Scratch-Off
Sun Daddy Scratch-Off 
The Chief Scratch-Off
Chris Burnham Design Card Stock Variant Cover:
Dennis Culver 1:25 Incentive Card Stock Variant Cover:
Nathan Szerdy 1:50 Incentive Foil Variant Cover: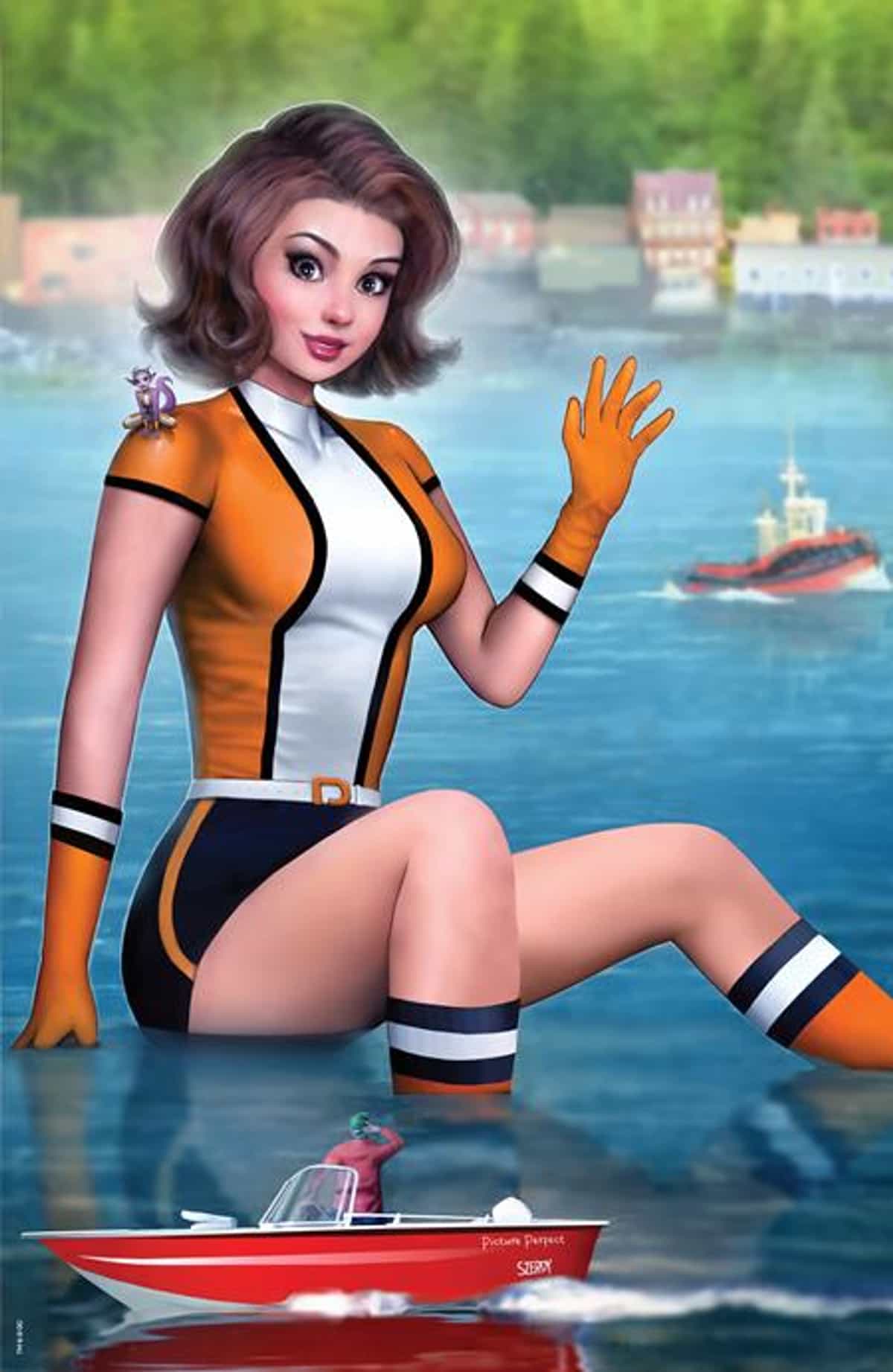 UNSTOPPABLE DOOM PATROL #1
THE WORLD'S STRANGEST HEROES ARE BACK IN THE DC UNIVERSE!
Robotman, Elasti-Woman, and Negative Man are joined by their brand-new teammates Beast Girl and Degenerate and led by Crazy Jane's mysterious new alter, the Chief, on a mission of saving the world by saving the monsters!
CREATIVE TEAM
Writer: Dennis Culver
Artist(s): Chris Burnham
Colorists: Brian Reber
Cover Artist: Nick Filardi
Variant Cover Artists: Nathan Szerdy; Dennis Culver; Chris Burnham
Editor: Ben Abernathy
Format:
Cover Price/Page Count: $5.99/48 pages
The world's strangest heroes are back in the DC Universe in UNSTOPPABLE DOOM PATROL #1, on shelves and digital platforms on Tuesday, March 28, 2023, from DC Comics
Can't Stop The New Doom Patrol in UNSTOPPABLE DOOM PATROL #1
Comments Rating
( reviews)