Can the Savage Avengers regain some sliver of humanity before it's too late, or will Marvel's most dangerous heroes become the deadliest predators of tomorrow? Find out this week in SAVAGE AVENGERS #9 as Ringo Award-winning writer David Pepose (Spencer & Locke, Scout's Honor) and superstar artist Carlos Magno (KANG THE CONQUEROR, RoboCop: Dead or Alive) continue the exciting story that was one of the best new series of 2022!
Kyle Hotz & Dan Brown Variant Cover: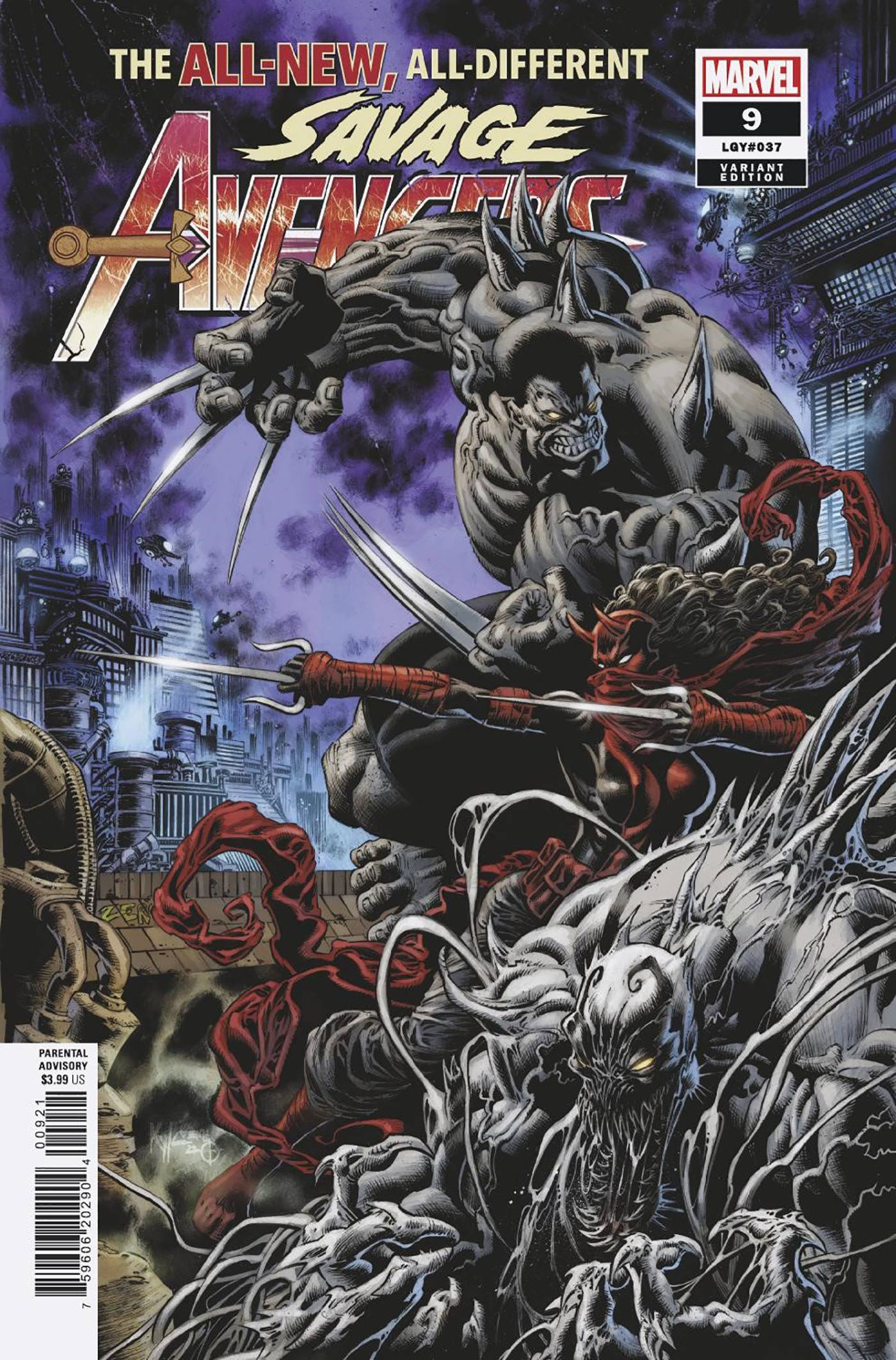 SAVAGE AVENGERS #9 (Legacy #37)
AVENGERS…ASSIMILATED!
In the year 2099, humanity has fallen against Ultron's Machine Empire—and the Savage Avengers are the latest casualties!
Now on the run from an army of super-powered cyborgs, Punisher 2099 and Deathlok must put aside their differences if they hope to stop Ultron from reshaping the future into his own terrifying image.
Plus: the last stand of Doom 2099!
CREATIVE TEAM
Writer: David Pepose
Artist: Carlos Magno
Colorist: Espen Grundetjern
Letterer: VC's Travis Lanham
Designer: Nick Russell
Standard Cover Artist(s): Giuseppe Camuncoli & Chris O'Halloran
Variant Cover Artist(s): Kyle Hotz & Dan Brown
Editor(s): Tom Brevoort
Assistant Editors: Martin Biro
Associate Editor: Annalise Bissaa
Format: Ongoing Series
Page Count/Cover Price: 28 pages/$3.99
SAVAGE AVENGERS #9 lands on shelves & digital platforms on Wednesday, January 11 2023, from MARVEL COMICS.
EXCLUSIVE Marvel Comics Sneak Preview for January 11, 2023: Punisher 2099 and Deathlok Must Stop Ultron in SAVAGE AVENGERS #9 (Legacy #37)
Comments Rating
( reviews)