Now home to the mutants of Arakko, the Red Planet has never shined brighter or been more dangerous… What does that mean for Mars' new inhabitants and the larger galactic landscape? The saga continues as the mutants on Mars deal with both the promise and the threat that Arakko represents to the Marvel Universe.
Storm, Magneto, Sunspot, Abigail Brand, and the mutants of the Great Ring continue to forge Arakko's uncertain future in a place of mystery, strength, and endless conflict.
Mutantkind's bold leap into the future on the terraformed Mars returns following the Sins of Sinister in X-MEN: RED #12 this week
Comic Watch Review: X-Men Red #11: What's In A Name?
David Talaski Pride Month Variant Cover: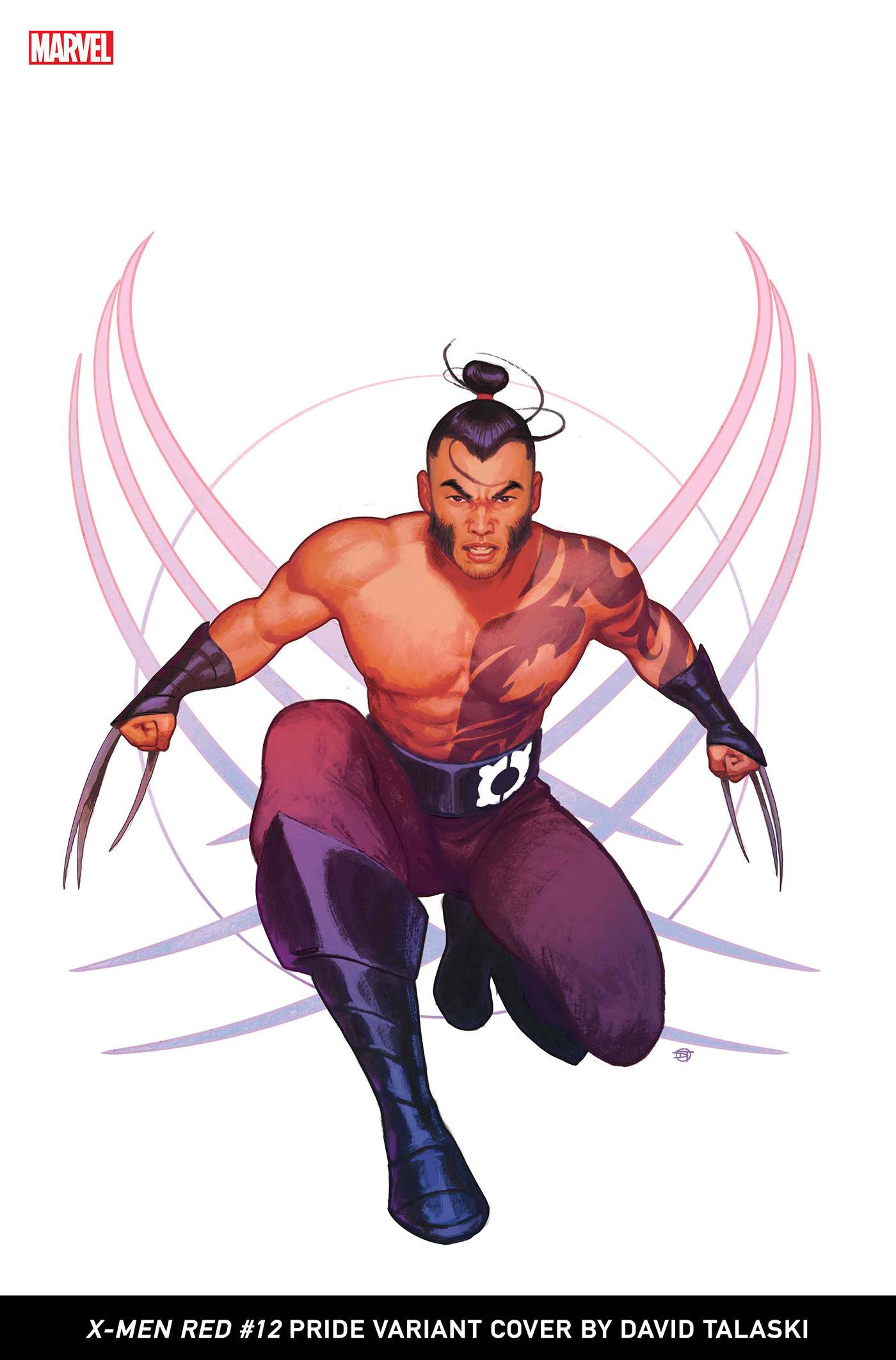 Rian Gonzales 1:25 Incentive Variant Cover:
X-MEN: RED #12
THE WHITE SWORD BROKEN!
The White Sword – the mutant Omega healer who could raise the dead and bind them to his service – had One Hundred Warriors. Now the first and last of the Hundred have come to tell the tale of the one who destroyed them?
One who is coming to test the mutants of Arakko once again?
Creative Team
Writer: Al Ewing
Artists: Jacopo Camagni
Colorist: Federico Blee
Letterer: Ariana Maher
Designer(s): Tom Muller & Jay Bowen
Standard Cover Artist(s): Stefano Caselli
Variant Cover Artist(s): Rian Gonzales; David Talaski
Editor(s): Jordan D. White
Assistant Editor: Lauren Amaro
Format: Ongoing
Cover Price/Page Count: $3.99/ 28 pages
Find out who is coming to test the mutants of Arakko in X-MEN RED #12, on shelves and digital platforms on Wednesday, June 14, 2023, from Marvel Comics
Exclusive Sneak Preview: The Mutants Of Arakko Are Put To The Test in X-MEN RED #12,
Comments Rating
( reviews)