NINJA-K #6 is the FIRST ISSUE of "THE COALITION" – An all-new heart-stopping point from writers Christos Gage (Netflix's Daredevil) and incendiary artist Juan José Ryp (BRITANNIA)! International super-spy codenamed NinjaK – Colin King – assembles an all-new death squad of black-ops featuring Livewire, Punk Mambo, Dr. Mirage, and the robotic alien enforcer known as GIN-GR to stop Valliant Comic's most dangerous villains ever assembled… "The Coalition"!
One of MI-6's most trusted agents has defected from the ranks of their most elite espionage unit, now NinjaK (Colin King) has to complete his most important quest to date, prevent the once-loyal agent's secrets from plunging the world into chaos. On his travels, NinjaK finds there is more to the mission than he thought. In the depths of Mexico City, Colin King discovers a secret far more deadly than the ones he is trying to stop. NinjaK's former sensei, The Jonin, has assembled an unknown circle of diabolic villains – the Dying One, Kostly the Deathless, Linton March, and The United's Ultino. The purpose of this high profile secret organization is unknown but so sinister that even NinjaK can't risk engaging them alone! With NinjaK's highly efficient black ops team fighting alongside him maybe this time NinjaK has the means to kill the unkillable!
On April 11th the skull-splitting race to save the planet begins as Christos Gage (Netflix's Daredevil) and artist Juan Jose Ryp take command of the dojo and prepare NinjaK to take on "The Coalition". Prepare yourself for the ultimate clash of super-teams in NINJA-K #6.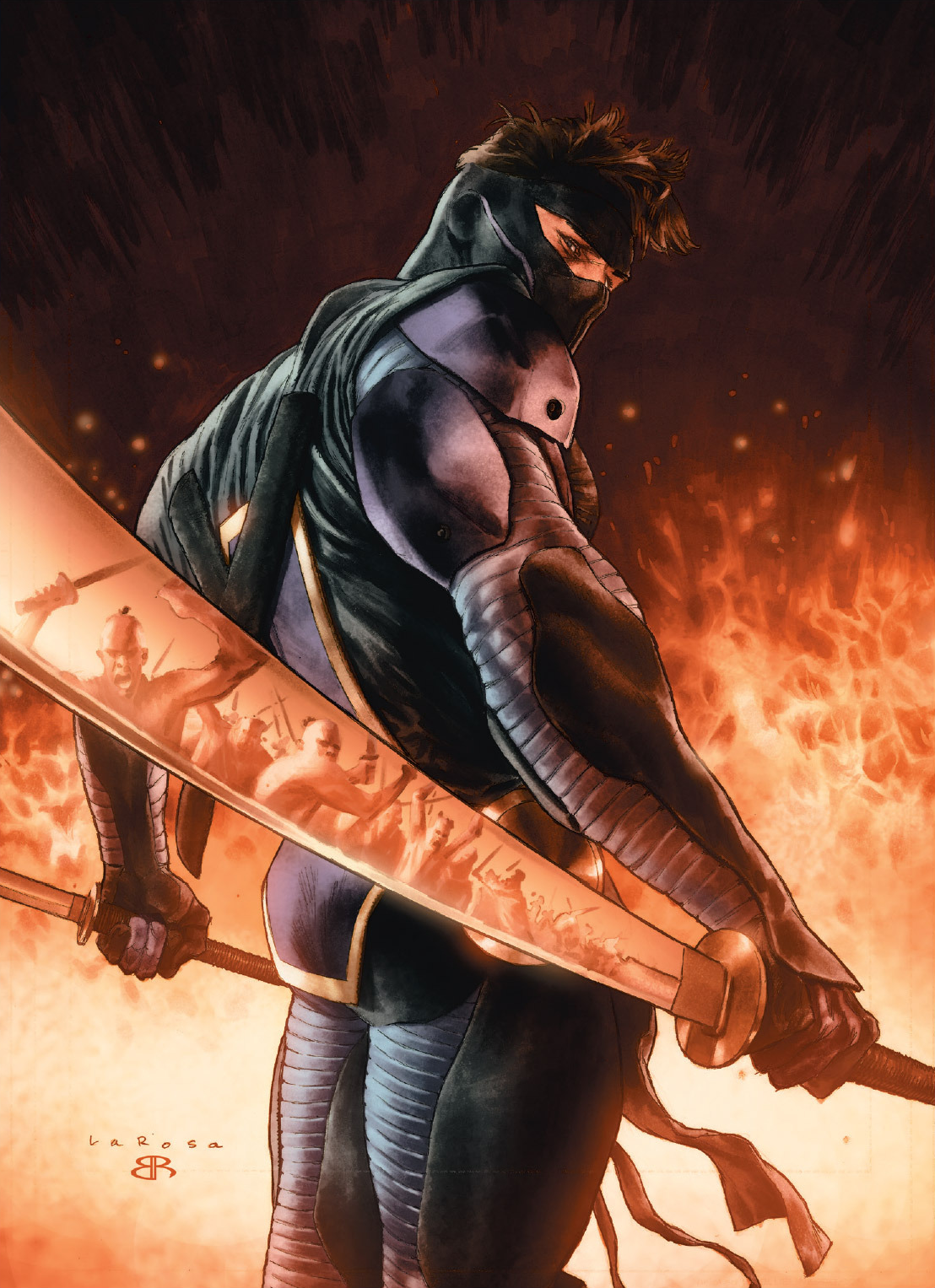 Variant covers by Tonci Zonjic, Alan Quah, Clayton Crain, and Neal Adams
Begin your training grasshopper April 11th and join NinjaK as he trains to take down The Coalition!
 For more exhilarating news from Comic-Watch.com
Follow us on Twitter and Like us on Facebook!
Comments Rating
( reviews)