The Dark Crisis is over, and the Justice League is no more. Now, a new team must rise and protect the Earth…Titans, go! The Teen Titans are ready to grow up. Each member joined as a much younger hero, certain that one day they'd be invited to join the Justice League. But the time has come for them not to join the League…but to replace it! Are the no-longer-teen heroes ready for the big leagues? Danger lurks around every corner as heroes and villains alike challenge the new team before they've even begun. Will the DCU ever be the same?
Last month Beast Boy's mission to Borneo gains the unwanted attention of one of the most dangerous players in the DCU…Amanda Waller and now the team attempt to heal the rainforest with the help of a certain protector of The Green in Titans #5
Jen Bartel Card Stock Variant Cover: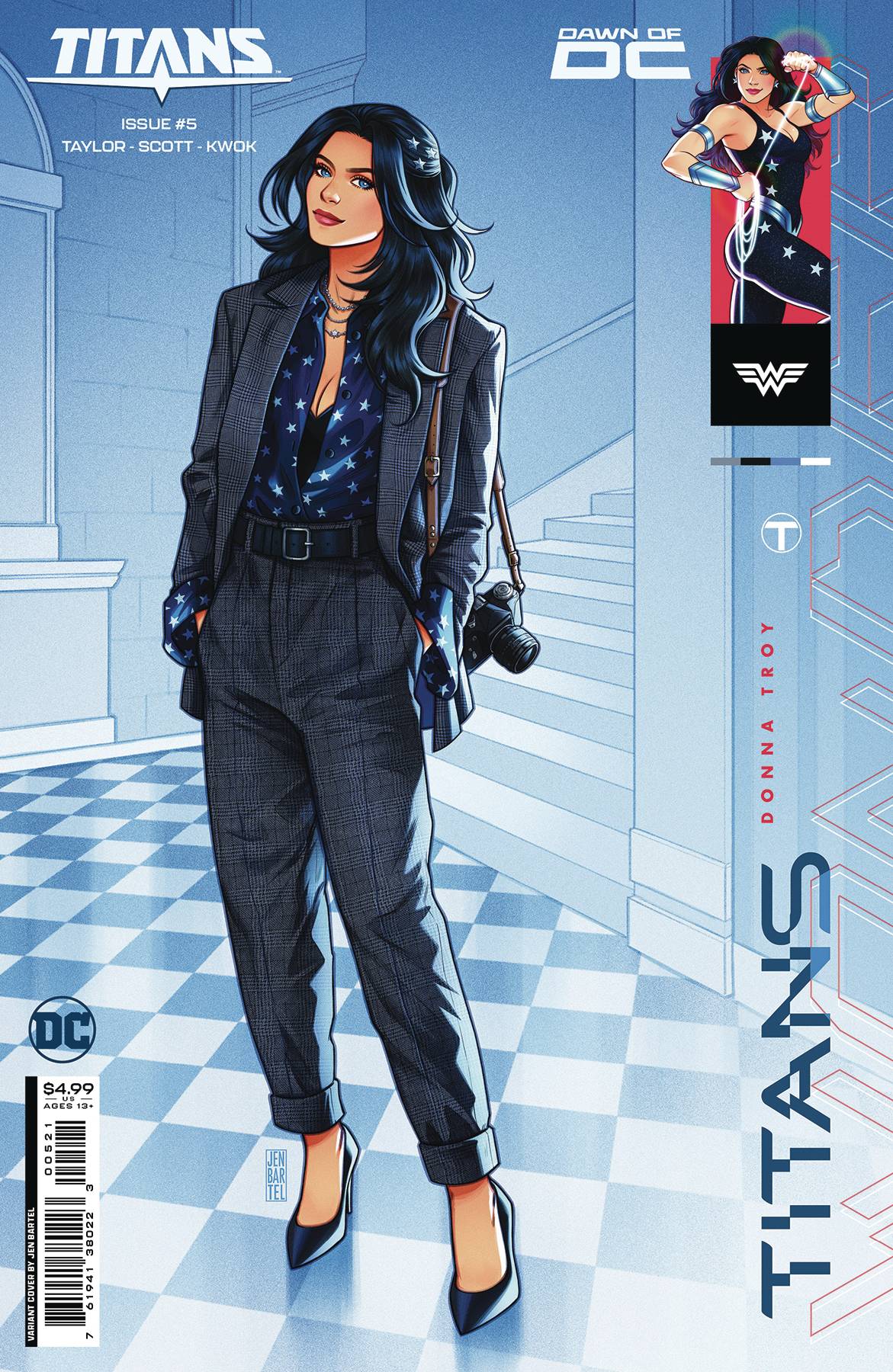 Jorge Corona Card Stock Variant Cover: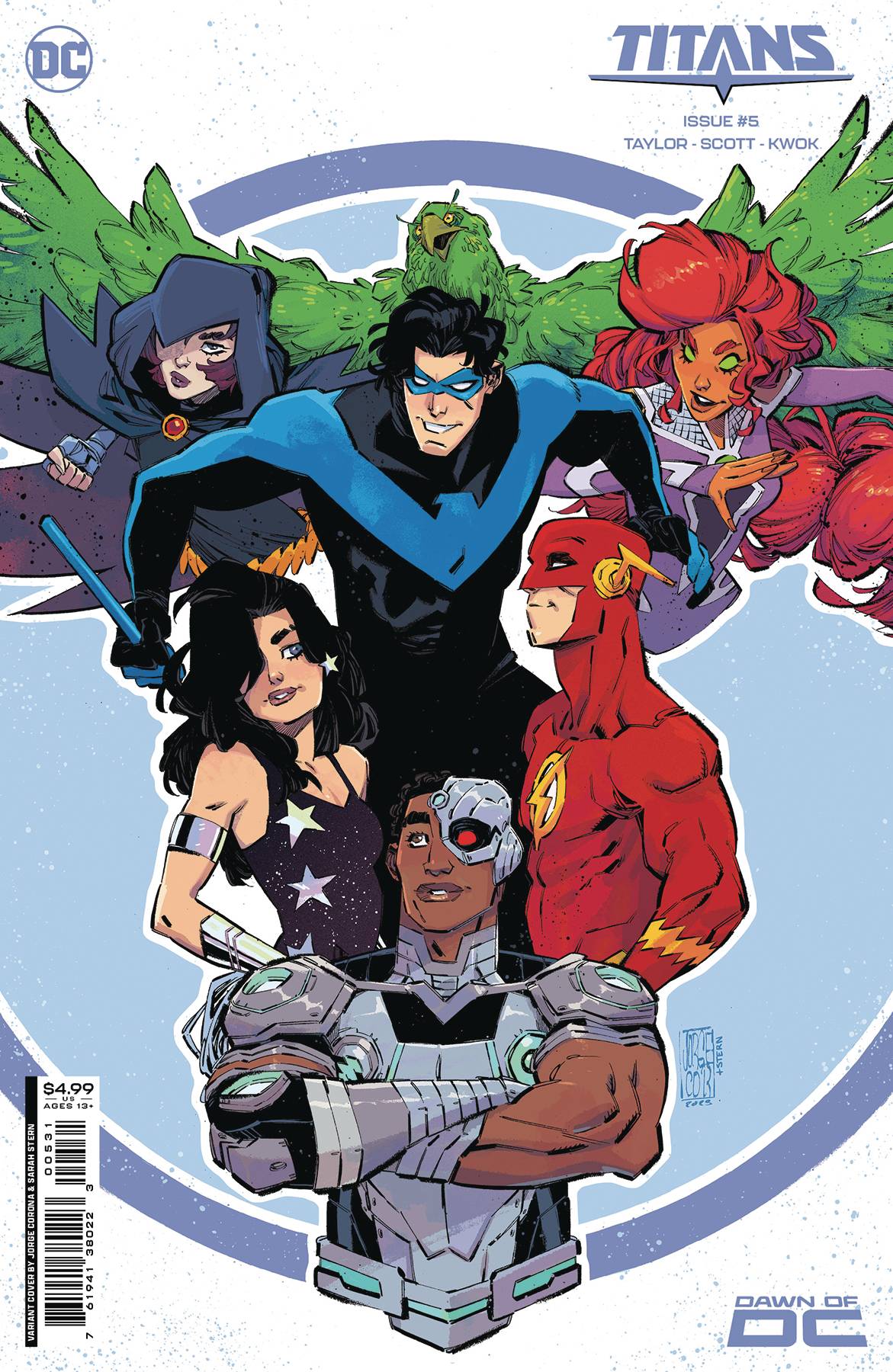 Dustin Nguyen DC Holiday Card Special Edition Variant Cover: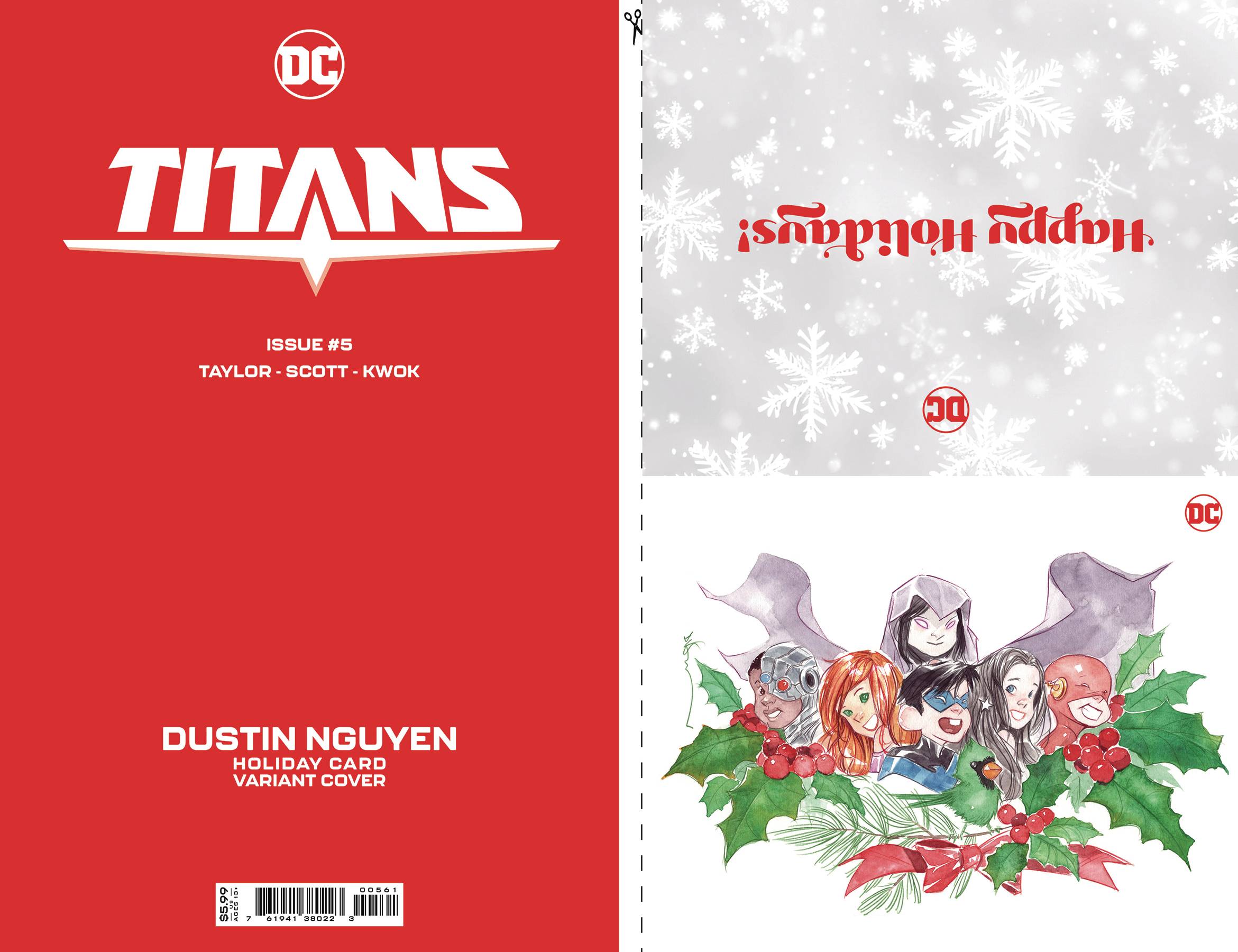 Mike Deodato Jr. Artist Spotlight Card Stock Variant Cover: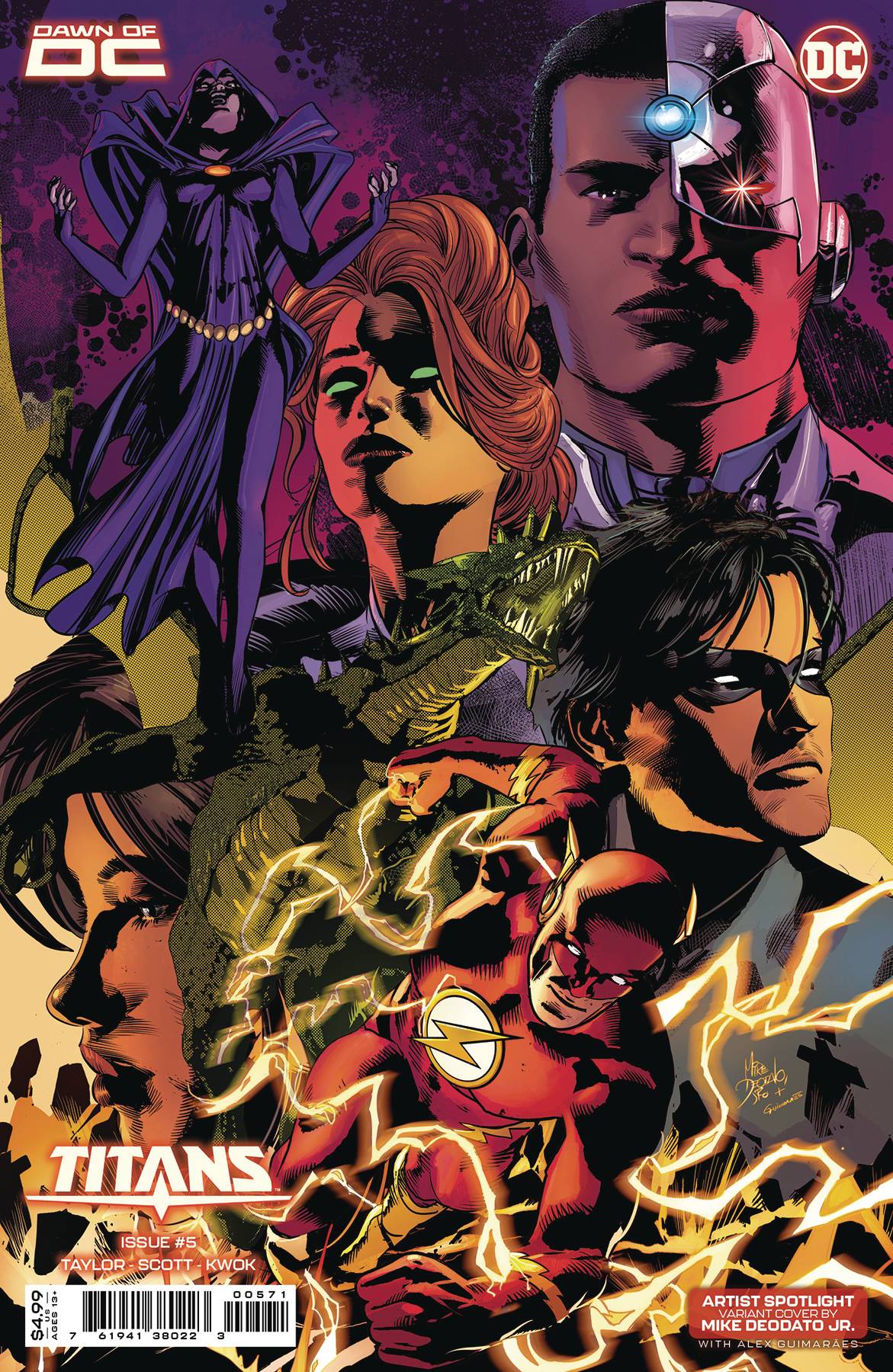 Gerald Parel 1:25 Incentive Card Stock Variant Cover:
Nicola Scott 1:50 Incentive Card Stock Variant Cover:
Titans #5
SWAMP THING VS. THE DEMOLITION CREW!
The Titans are going green! As the team desperately attempts to heal the Borneo rainforest, they reach out to the only avatar that can help…Swamp Thing! Will the peaceful yet powerful giant be enough to stand up to the forces of evil? Or will the new and improved Demolition Crew wreck them all?
Creative Team
Writer: Tom Taylor
Artist: Nicola Scott
Colorist: Annette Kwok
Letterer: Wes Abbott
Cover Artists: Nicola Scott, Annette Kwok
Variant Cover Artists: Jen Bartel, Dustin Nguyen; Jorge Corona; Nicola Scott; Gerald Parel; Mike Deodato Jr
Group Editor: Paul Kaminski
Editor: Brittany Holzherr
Associate Editor: Chris Rosa
Cover Price/Page Count: $3.99/32 Pages
—XXX—XXX—
Titans Beast World Evolution #1
It's not easy being green, but Garfield Logan has made the best of it. After contracting a rare disease as a child, he underwent an experimental genetic treatment that granted him the incredible ability to shape-shift into any animal at will. As Beast Boy, Gar has saved the world as a member of the Titans more times than he can count…but soon he could be the one to destroy it all. Find out more about Beast Boy in Titans Beast World Evolution #1
Reveal a piece of Beast Boy's past that could hold the key to saving the future in this special one-shot collecting
Teen Titans #5
Tales of the New Teen Titans #3
and a story from Action Comics #1051
Creative Teams
It's TITANS TOGETHER in Titans #5 & Titans Beast World Evolution #1 on shelves and digital platforms Tuesday, November 21, 2023, from DC Comics
It' TITANS TOGETHER in Titans #5 & Titans Beast World Evolution #1 
Comments Rating
( reviews)