Skottie Young and artist Humberto Ramos return to continue the spellbinding adventures of the students at Doctor Strange's school for the mystic arts in STRANGE ACADEMY: FINALS #3 this week.
Throughout their original run, the two powerhouse creators revitalized the mystical side of the Marvel Universe with the introduction of new captivating characters like Emily Bright, Doyle Dormammu, and Zoe Laveau.
Related: NEWS WATCH: SCHOOL IS BACK IN SESSION AT MARVEL'S STRANGE ACADEMY!
A hit with new readers and longtime Marvel fans, STRANGE ACADEMY quickly became one of the hottest Marvel titles on the shelves, and the best is yet to come!
John Tyler Christopher Action Figure Variant Cover: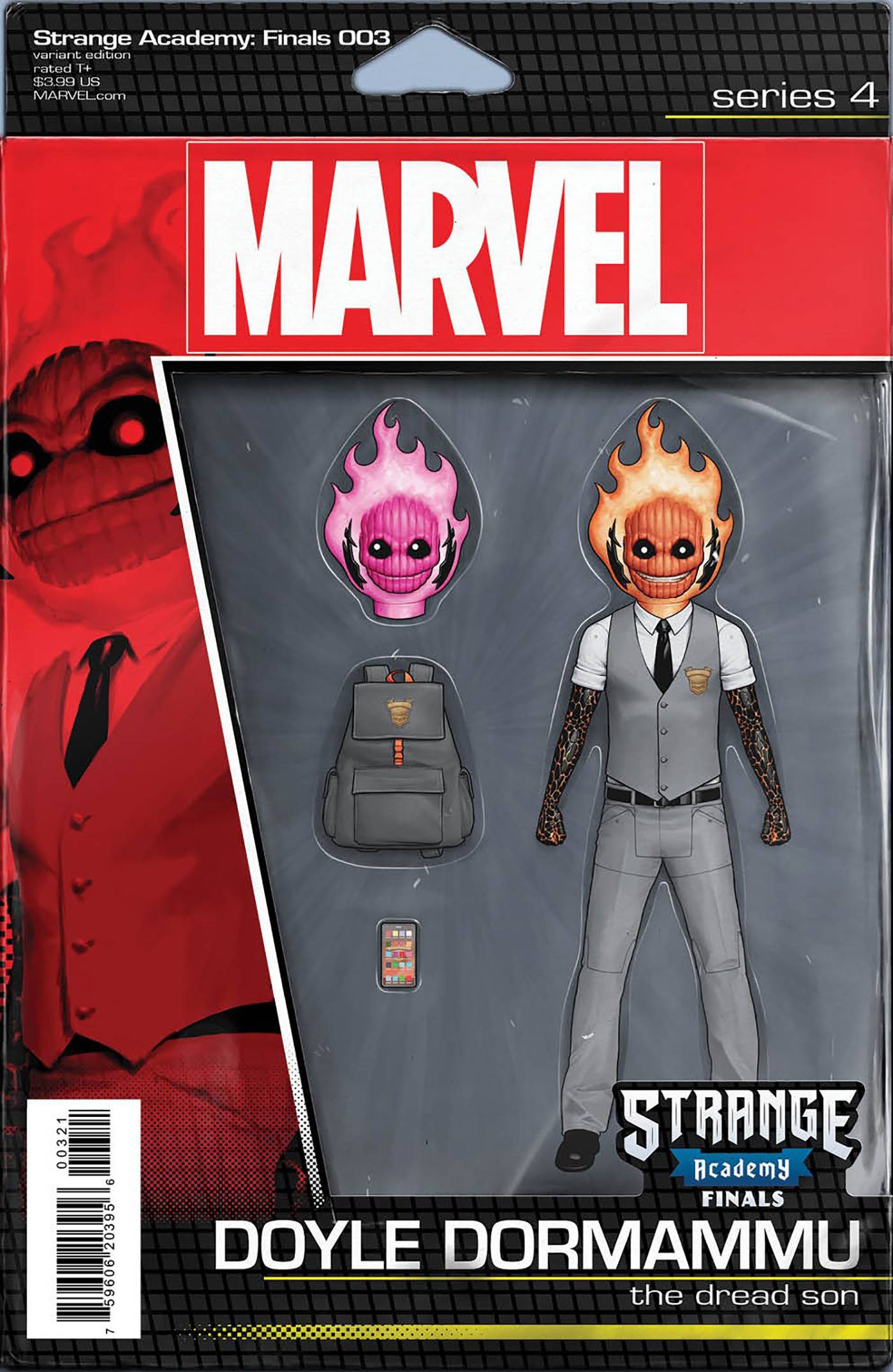 Dustin Weaver Report Card Variant Cover: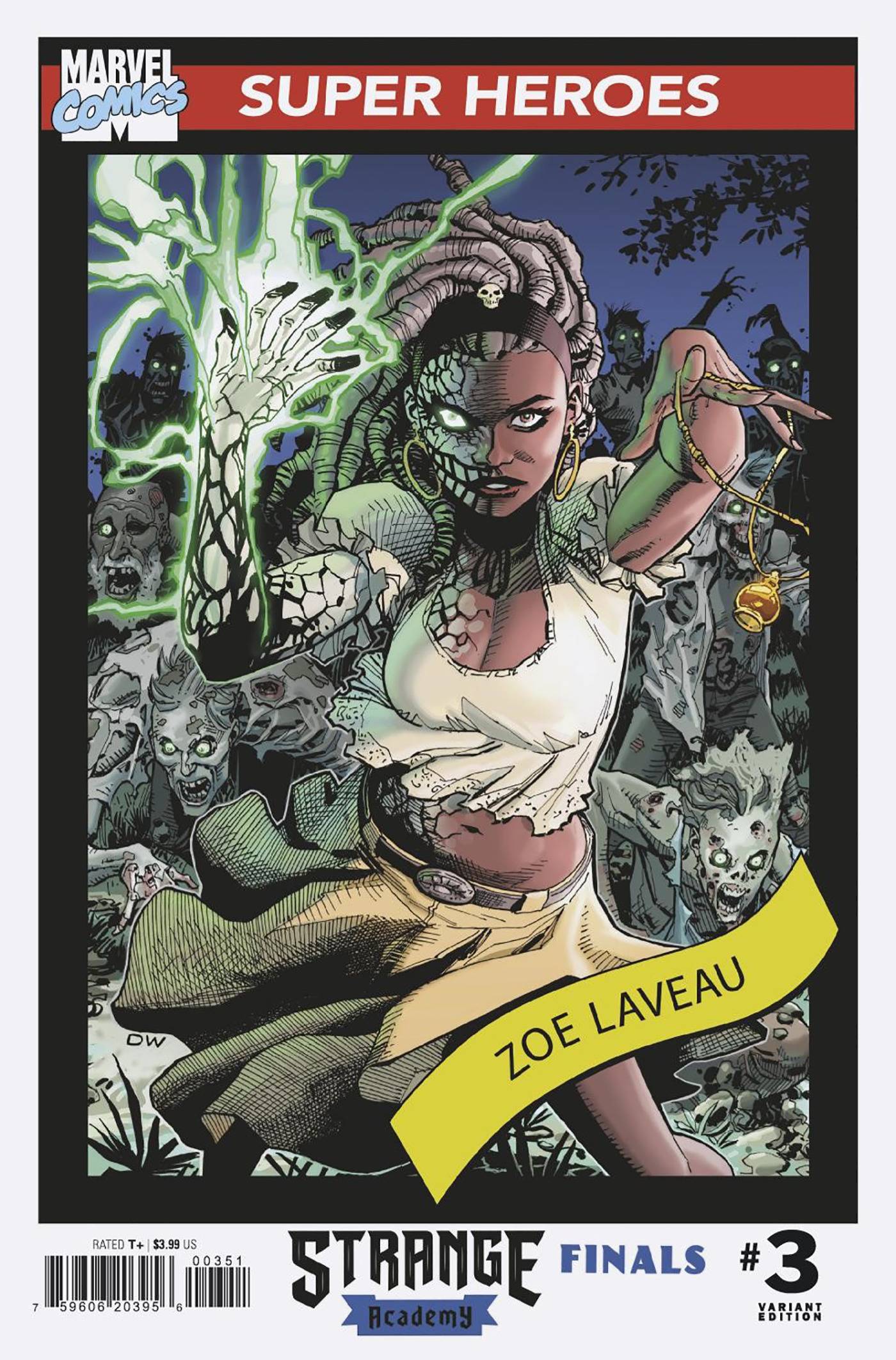 Sergio Fernandez Davila 1:25 Incentive Variant Cover:
STRANGE ACADEMY: FINALS #3
STRANGE ACADEMY VS. GASLAMP!
The fallout of this battle is unlike any you've seen before!
Creative Team
Writer: Skottie Young
Artist: Humberto Ramos
Colorist: Edgar Delgado
Letterer: VC's Clayton Clowes
Logo Designer: Jared K. Fletcher
Production Designer: Anthony Gambino
Editor(s): Nick Lowe
Assistant Editor: Kaeden McGahey
Standard Cover Artist(s): Humberto Ramos & Edgar Delgado
Variant Cover Artist(s): Dustin Weaver; Sabine Rich; Sergio Fernandez Davila; John Tyler Christopher
Format: Limited Series
Page Count/Cover Price: 28 pages/$3.99
It's Strange Academy vs Gaslamp in STRANGE ACADEMY: FINALS #3, on shelves and digital platforms on Wednesday, December 28, 2022, from Marvel Comics.
MARVEL COMICS SNEAK PEEK for DECEMBER 28, 2022 : It's Strange Academy vs Gaslamp in STRANGE ACADEMY: FINALS #3
Comments Rating
( reviews)