Phillip Kennedy Johnson  reaches the conclusion his bold contributions to the world of ALIEN in the latest comic series featuring the incredible and terrifying artwork of rising star Julius Ohta
ALIEN #6 is packed with thrilling revelations and fresh insights into the ALIEN mythos, this new chapter promises to further explore the hard-hitting themes Johnson presented in the title's first era as a new cast of characters must go deep into Xenomorph territory for a chance to combat human extinction.
Related: The Next Chapter In Marvel's Foray Into The ALIEN Lore Begins With A New Creative Team In April
Find out how it all ends…
Nic Klein Variant Cover: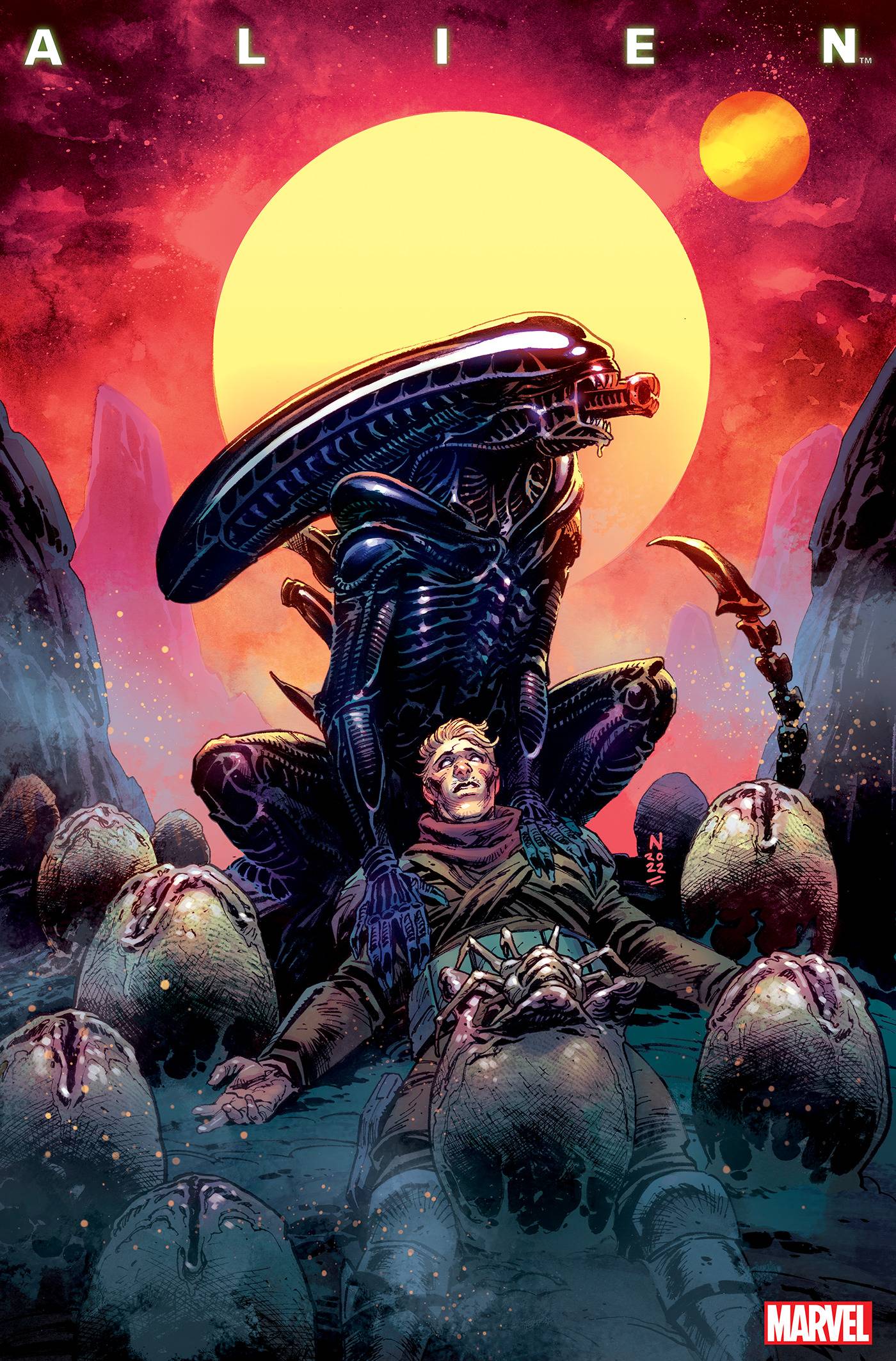 James Harren Variant Cover:

ALIEN #6
ICARUS, PART 6 OF 6
DEATH IS INEVITABLE! Steel Team is in fragments. Scores of innocent humans are dead after surviving years on an irradiated rock. A new kind of Xenomorph is emerging…hunting…killing. It's all built to this. Is this the end – or beginning – of a new horror?
CREATIVE TEAM
Writer: Philip Kennedy Johnson
Artist:  Julius Ohta
Colorist: Yen Nitro
Letterer: Clayton Cowles
Designer: Jay Bowen
Editor(s): Sarah Brunstad
Assistant Editor(s): Anita Okoye
Standard Cover Artist(s): Björn Barends
Variant Cover Artist(s):  Nic Klein; James Harren
Format: Ongoing Series
Page Count/Cover Price: 28-pages/$3.99
Another chapter wraps in the modern ALIEN mythology when ALIEN #6 hits shelves and digital platforms this Wednesday, February 8th, 2023! Coming to you from Marvel Comics!
MARVEL COMICS SNEAK PEEK for February 8th, 2023: New Life Appears in ALIEN #6!
Comments Rating
( reviews)