Vildar Mac once again can't heal fast enough to jump back into action as Matty Cathley tries to reign him back in. Everyone is looking toward Tey Sirrek as the possible villain in a bombing, but looks can be deceiving.
Bengal Variant Cover: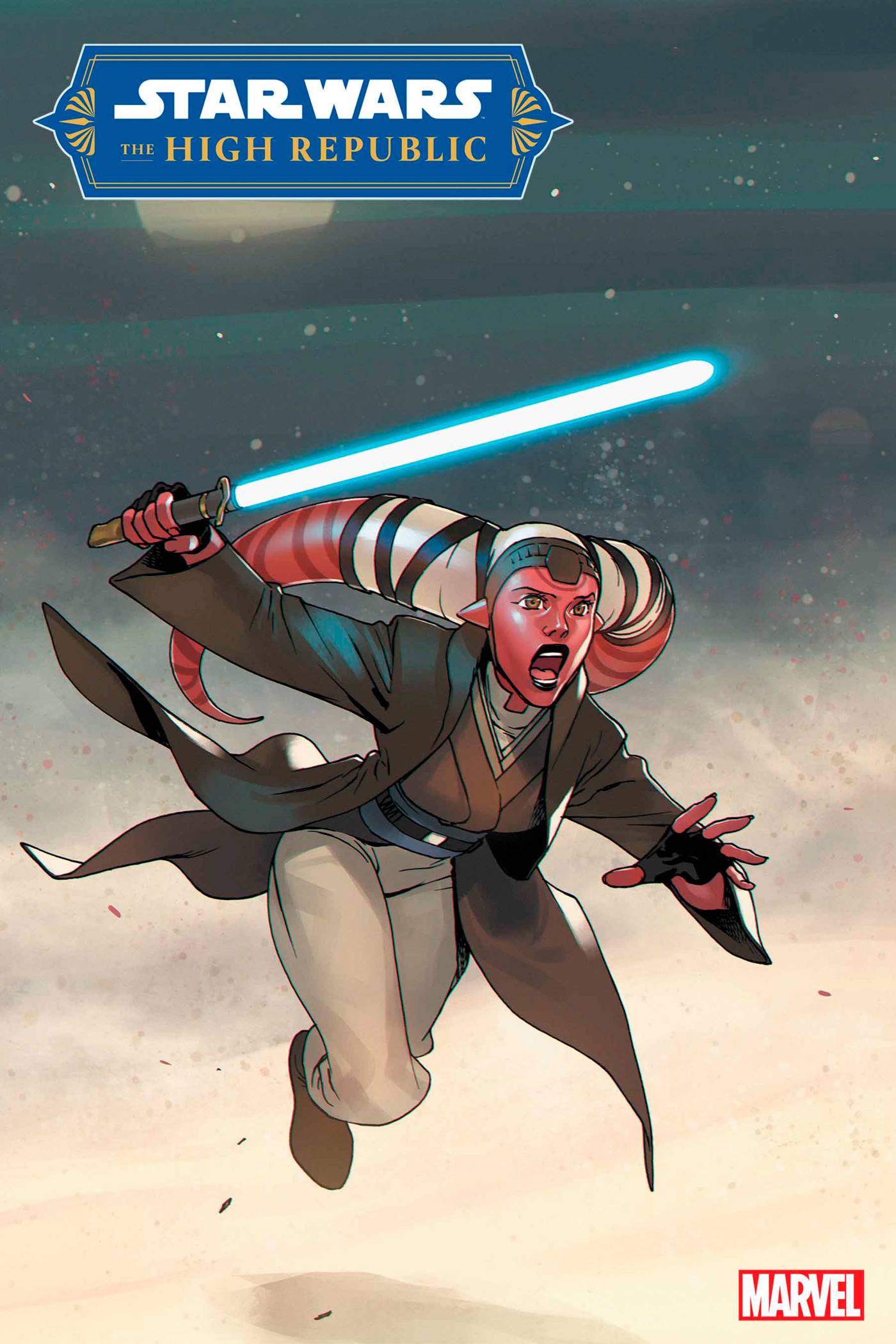 Tyler Kirkman Variant & Virgin Variant Cover:
Margutite Sauvage 1:25 Incentive Variant Cover:
STAR WARS: THE HIGH REPUBLIC #4 (of 8)
BALANCE OF THE FORCE, CHAPTER IV: THE HERALD OF THE OPEN HAND
VIOLENCE COMES TO JEDHA! The Temple of the Whills has been attacked, Vildar Mac critically injured in the blast. Is Tey Sirrek to blame? The Herald of the Open Hand has arrived to address the Convocation, but just what is the nameless horror that lurks in the streets of the Holy City? The Battle of Jedha begins here!
CREATIVE TEAM
Writer: Cavan Scott
Artist(s): Andrea Broccardo
Colorist: Frank William
Letterer: VC's Ariana Maher
Cover Artist: Ario Anindito
Variant Cover Artist: Bengal, Marguerite Sauvage; Tyler Kirkman
Senior Editor: Robert Simpson
Editor: Mark Paniccia
Assistant Editor: Mikey J. Basso
Associate Editor: Danny Khazem
Format: Ongoing
Cover Price/Page Count: $3.99/28 pages
Find out who bombed Jedah Temple in STAR WARS: THE HIGH REPUBLIC #4 (of 8) on shelves and digital platforms on Wednesday, January 11, 2023, from Marvel Comics.
Marvel Comics Sneak Preview For January 11, 2013: Tey Serrek's Honor is On the Line In STAR WARS: THE HIGH REPUBLIC #4
Comments Rating
( reviews)