The Skrulls return continues this week as writer Ryan North and artist Francesco Mobili's SECRET INVASION #3  marches on in the limited series starring Nick Fury and Maria Hill that calls back to the iconic 2008 crossover event!
Comic Watch Review: Secret Invasion #1: Friend or Foe
Marc Aspinall Variant Cover: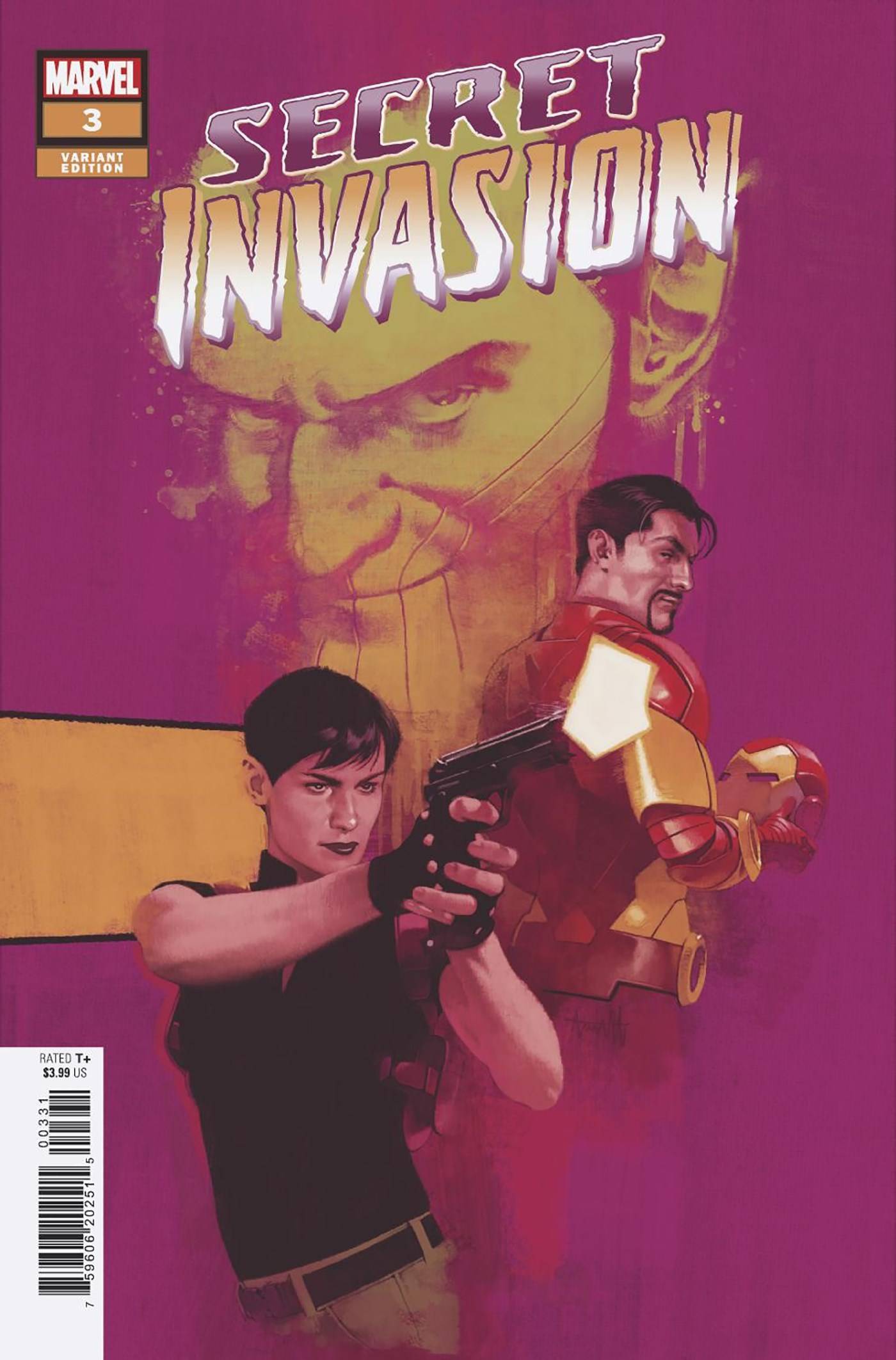 Jonah Lobe "Marvel Anatomy" Variant Cover:

SECRET INVASION #3
KEEP YOUR FRIENDS CLOSE AND YOUR SKRULLS CLOSER!
A familiar face from Maria's past is behind the Skrull incursion in New York-but are they acting alone? Who else is supporting them? And what is their endgame? Maria is about to find out… But as she learns that not everything-or everyone-are who they seem, Maria finds herself facing both betrayal…and a choice… And what she chooses will decide the fate of not just Earth, but of the entire Skrull race!
CREATIVE TEAM:
Writer: Ryan North
Artist: Francesco Mobili
Colorist: Jordie Bellaire
Letterer: Joe Caramagna
Designer: Jay Bowen
Standard Cover: E.J. Su
Variant Covers: Marc Aspinall; Jonah Lobe
Editor: Annalise Bissa
Assistant Editor: Martin Biro
Format:  Event Limited Series
Page Count/Cover Price: 36 pages/$4.99
The Invasion continues in SECRET INVASION #3 on shelves and digital platforms on Wednesday, January 4, 2023, from Marvel Comics.
Marvel Comics Sneak Peek for January 4, 2023: Maria Hill Continues to Ask: Skrull Or Not A Skrull In SECRET INVASION #3 
Comments Rating
( reviews)