Acclaimed writers and artists throughout the comic book industry will come together beginning this week in WAKANDA #1 to highlight the rich tapestry of the Black Panther's homeland like never before in a brand-new limited series!
Spinning out of recent events in John Ridley's epic run on BLACK PANTHER, T'Challa is no longer welcome in the land he once ruled, so who is this proud nation without its king?
This exciting new miniseries answers that question and more as each issue spotlights a different fan-favorite Wakandan character as they rise up to protect their great nation in exciting new stories by a wide range of creators.
This week's WAKANDA #5 is the dramatic conclusion of the Wakanda anthology!  This daring final issue by Brandon Thomas and José Luís spinning out of the events of WAKANDA #1 finds Okoye with a message for the rest of the world: Wakanda is NOT without protectors and she will teach anyone who questions that just how painfully mistaken they are—and just how unrivaled her dedication to Wakanda really is.
Caanan White & Andrew Dalhouse Variant Cover: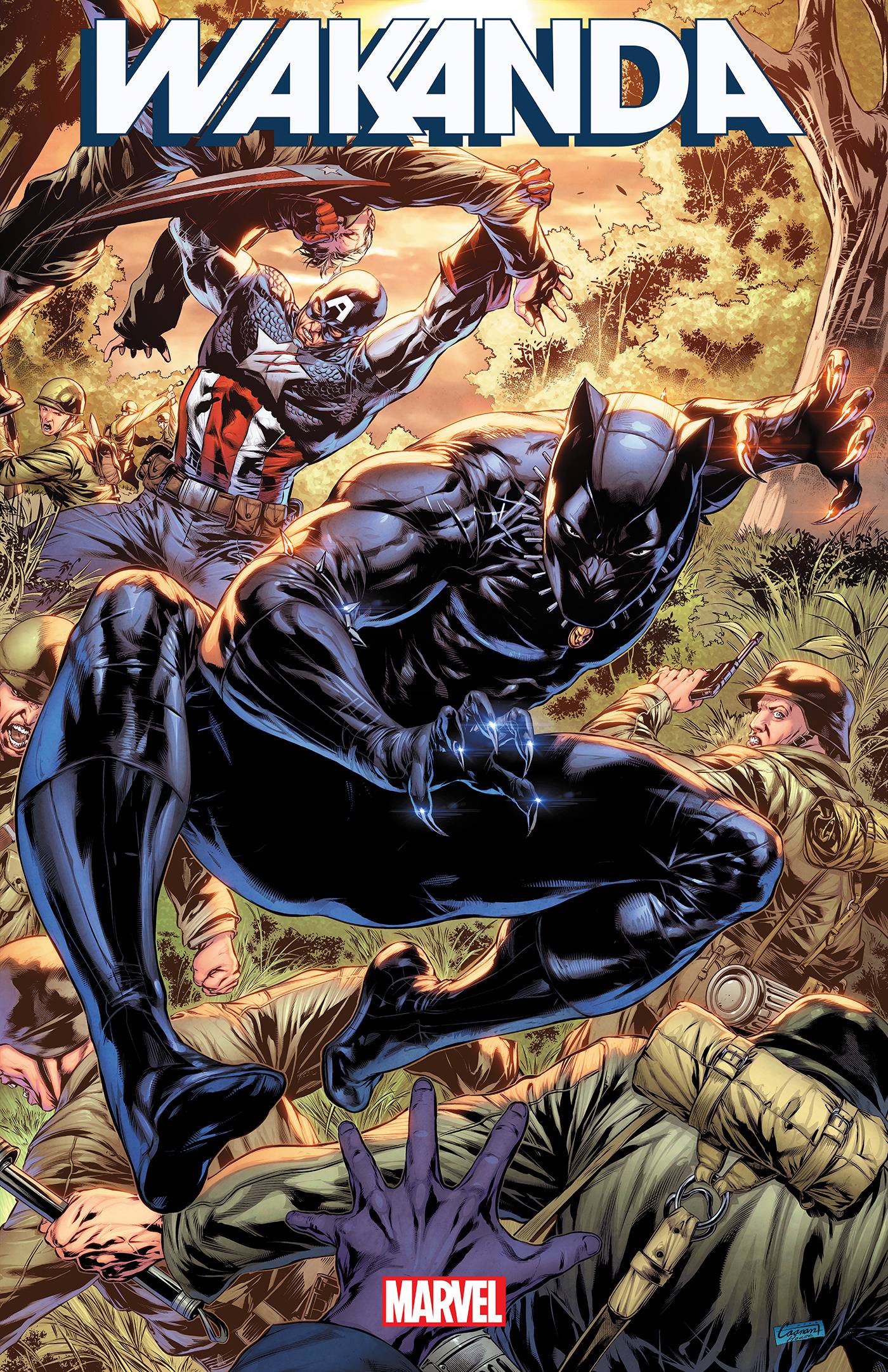 WAKANDA #5
WITHOUT QUESTION / HISTORY OF BLACK PANTHERS, CHAPTER FIVE
How far will Okoye go to protect her country? And don't miss the conclusion of HISTORY OF THE BLACK PANTHERS, bringing an end to the comprehensive look at Panthers past, present and future!
CREATIVE TEAMS
Writer: Brandon Thomas & Evan Narcisse
Artist(s):  Natacha Bustos & Jose Luis Lopez Guardia
Colorist: Andrew Dalhouse & Jordie Bellaire
Inker: Keith Champagne
Letterer: VC's Joe Sabino
Designer:Adam Simpson
Cover Artist: Mateus Manhanini
Variant Cover Artists: Caanan White & Andrew Dalhouse
Executive Editor: Tom Brevoort
Editor: Wil Moss
Assistant Editor: Michelle Marchese
Format: Ongoing
Cover Price/Page Count: $3.99/28 pages
This week's WAKANDA #5 is the dramatic conclusion of the Wakanda anthology hitting shelves and digital platforms on Wednesday, February 1, 2023, from Marvel Comics.
Marvel Comics Sneak Preview for February 1, 2023: Can Okoye Be The Hero Wakanda Needs In Its Darkest Hour? Find out in WAKANDA #5
Comments Rating
( reviews)