As the great Convocation of Force religions begins, chaos wracks the sacred city of Jedha. A new evil emerges, one which has Jedi Master Vidar Mac paralyzed with fear.
Todd Nauck & Rachelle Rosenberg Variant Cover: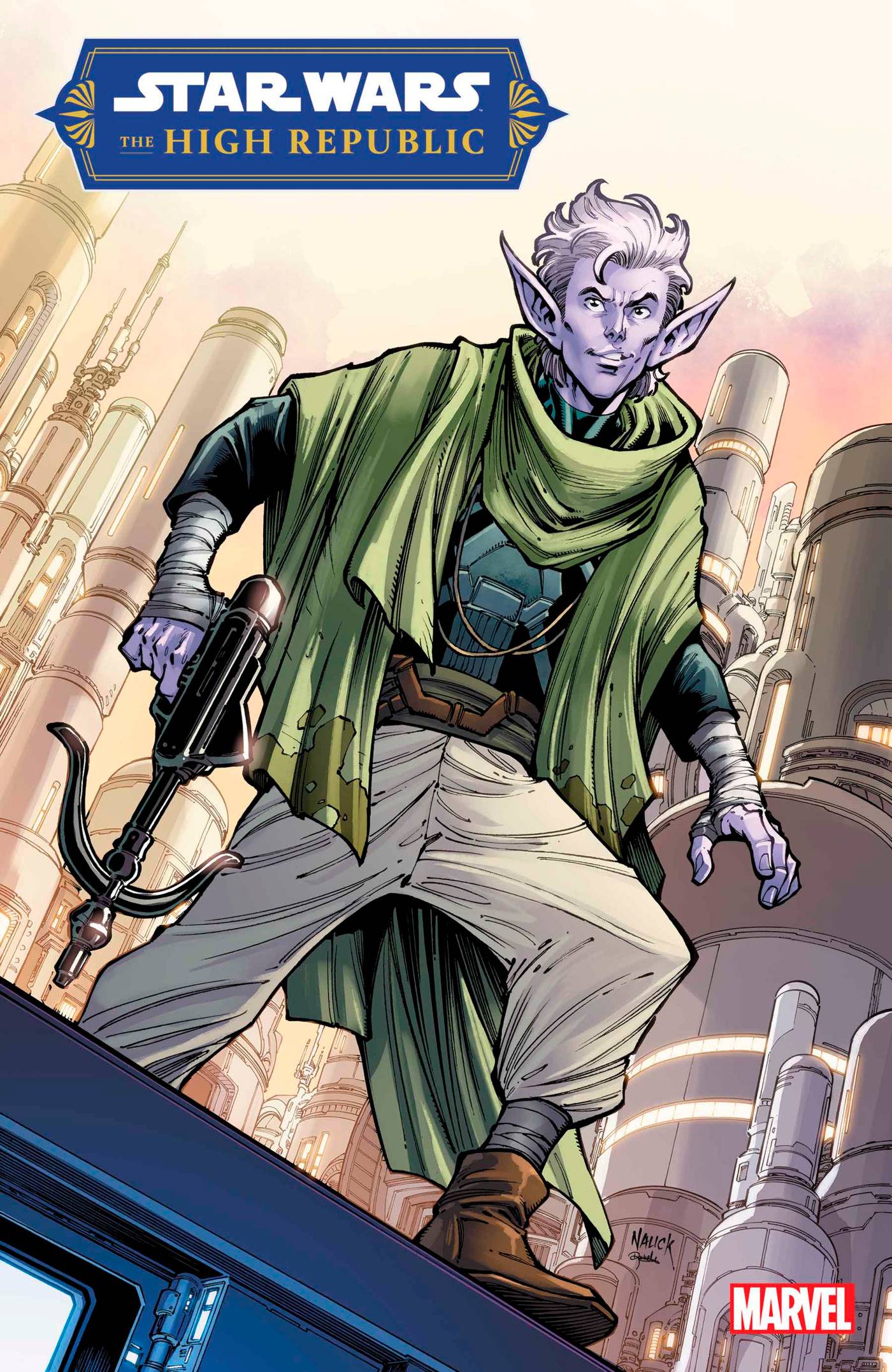 Bengal  1:25 Incentive Variant Cover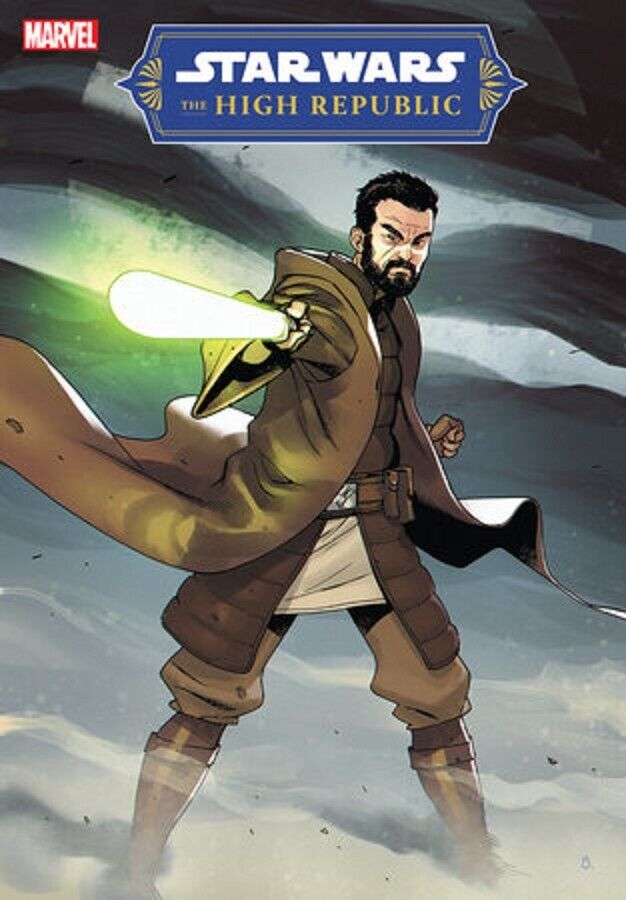 Manhanini Black History Month Variant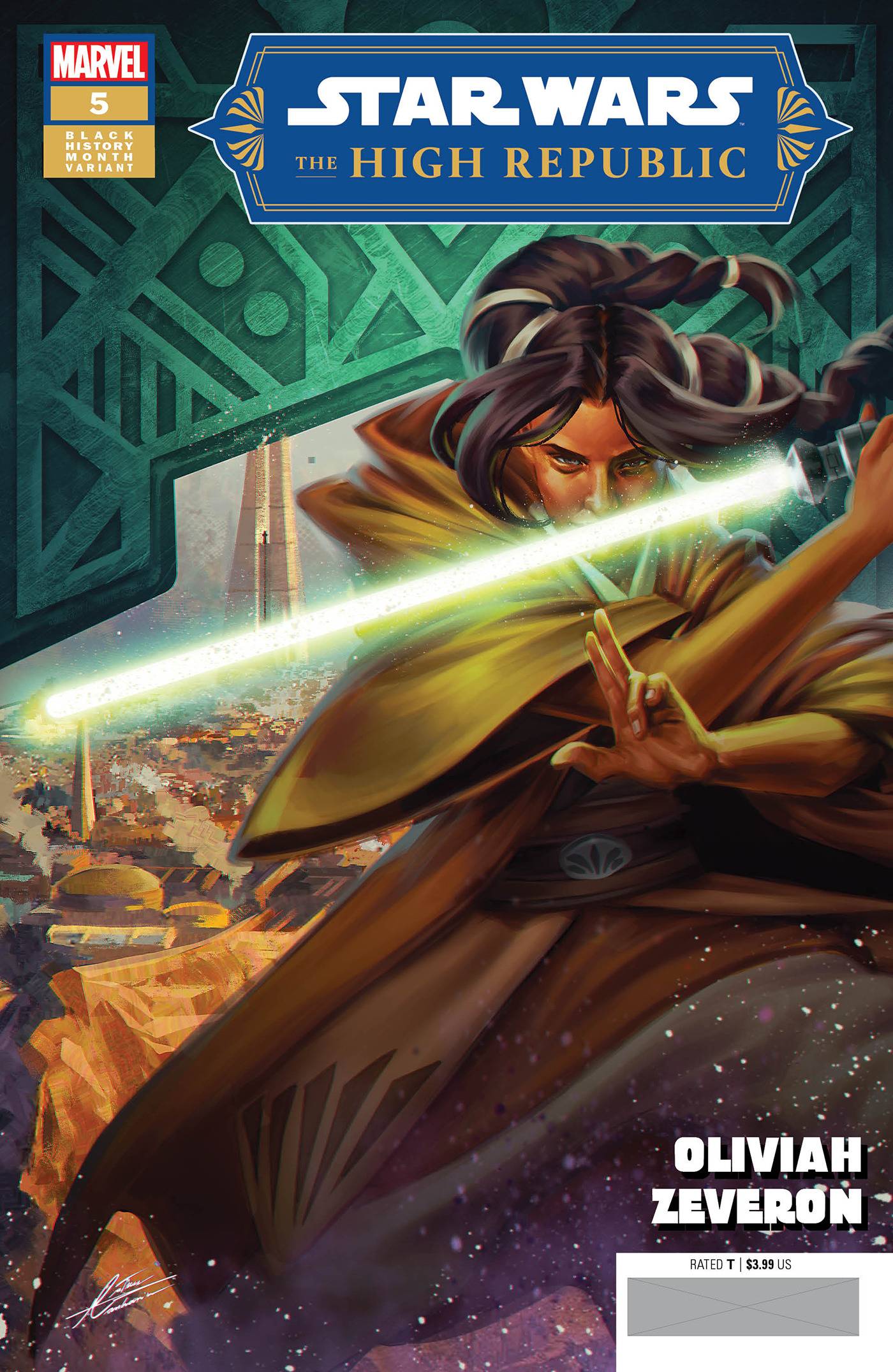 STAR WARS: THE HIGH REPUBLIC #5
BALANCE OF THE FORCE, CHAPTER V: FALLING DOWN
THE BATTLE OF JEDHA HAS BEGUN! As the Herald of the Open Hand stokes the fires of Jedha, Vildar Mac and Matty Cathley are overcome by uncontrollable fear. Tey Sirrek is a prisoner of the Guardians of the Whills. Can he use the chaos to escape? And who are the mysterious strangers ransacking the Temple of the Kyber? Is nowhere safe?
CREATIVE TEAM
Writer: Cavan Scott
Artist(s): Andrea Broccardo
Colorist: Frank William
Letterer: VC's Ariana Maher
Cover Artist: Yanick Paquette & Alejandro Sanchez
Variant Cover Artist: Bengal, Todd Nauck & Rachelle Rosenberg, Mateus Manhanini
Senior Editor: Robert Simpson
Editor: Mark Paniccia
Assistant Editor: Mikey J. Basso
Associate Editor: Danny Khazem
Format: Ongoing
Cover Price/Page Count: $3.99/28 pages
A mysterious new threat has emerged on Jedha in STAR WARS: THE HIGH REPUBLIC #5 (of 8) on shelves and digital platforms on Wednesday, February 8, 2023, from Marvel Comics.
Marvel Comics Sneak Preview For February 8, 2023: Chaos Ensues At The Convocation In STAR WARS: THE HIGH REPUBLIC #5 (of 8)
Comments Rating
( reviews)