Jul Tambor has Sabe as  prisoner and hostages. Considering he is crossing a Sith Lord with an affection for the double of Padme as well as her closest friends, he may have bit off more than he bargained for.
Comic Watch Reviews Star Wars -Darth Vader #30: The Handmaiden Offense 
Leinil Francis Yu & Sunny Gho Variant Cover: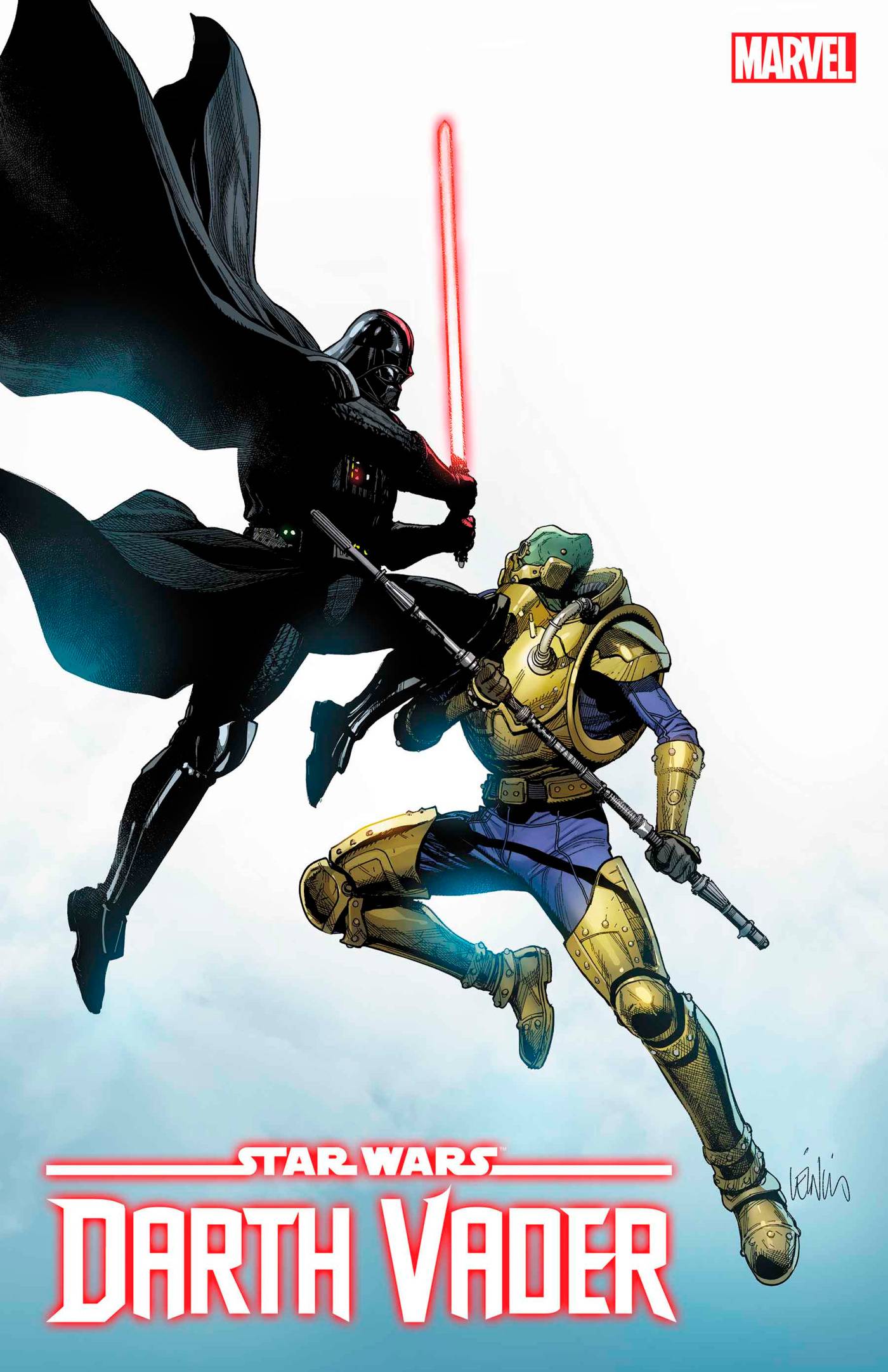 Chris Sprouse, Karl Story;  Neerah Menon Return Of The Jedi 40th Anniversary Variant Cover: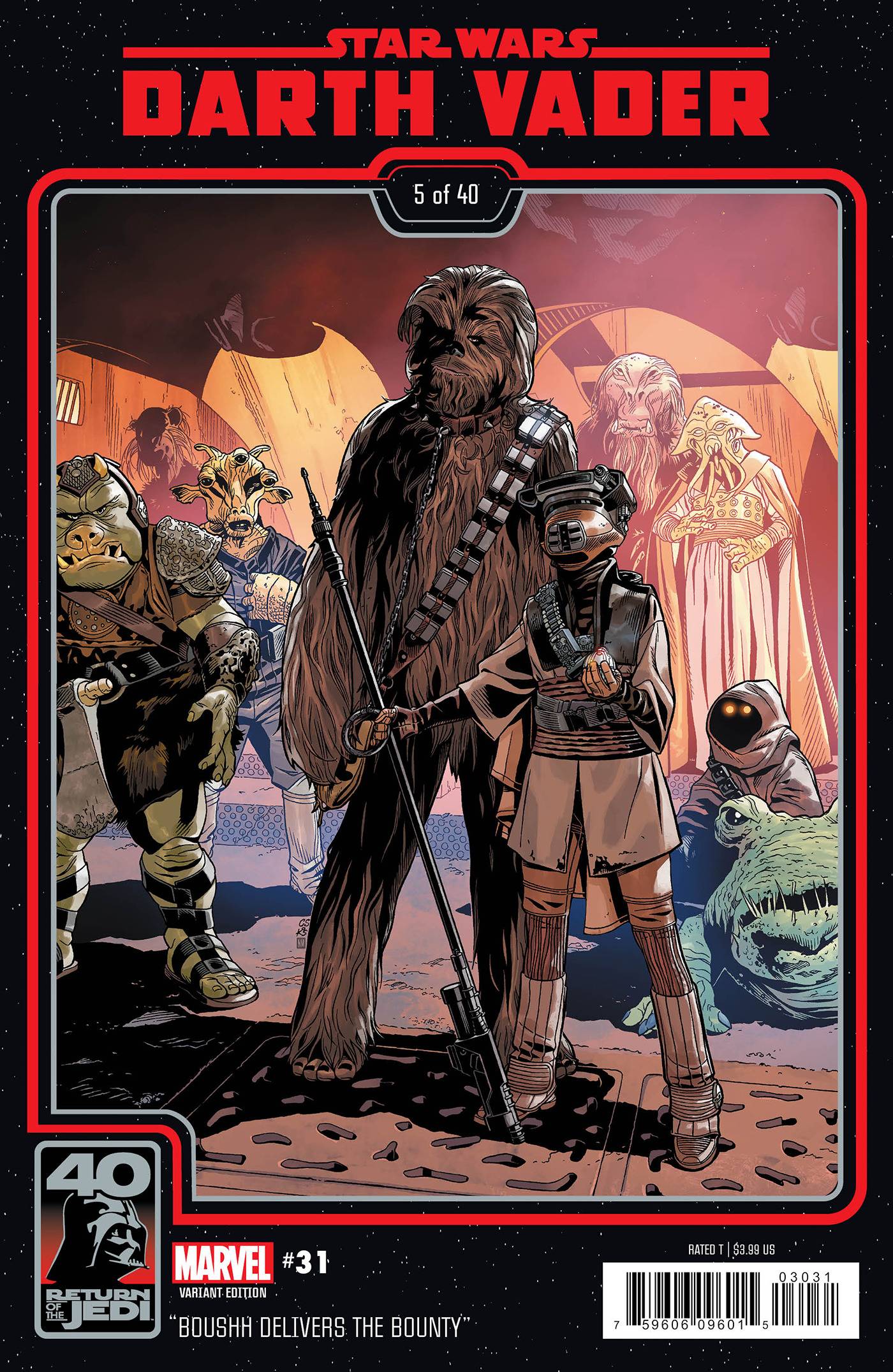 Mateus  Manhanini Black History Month Variant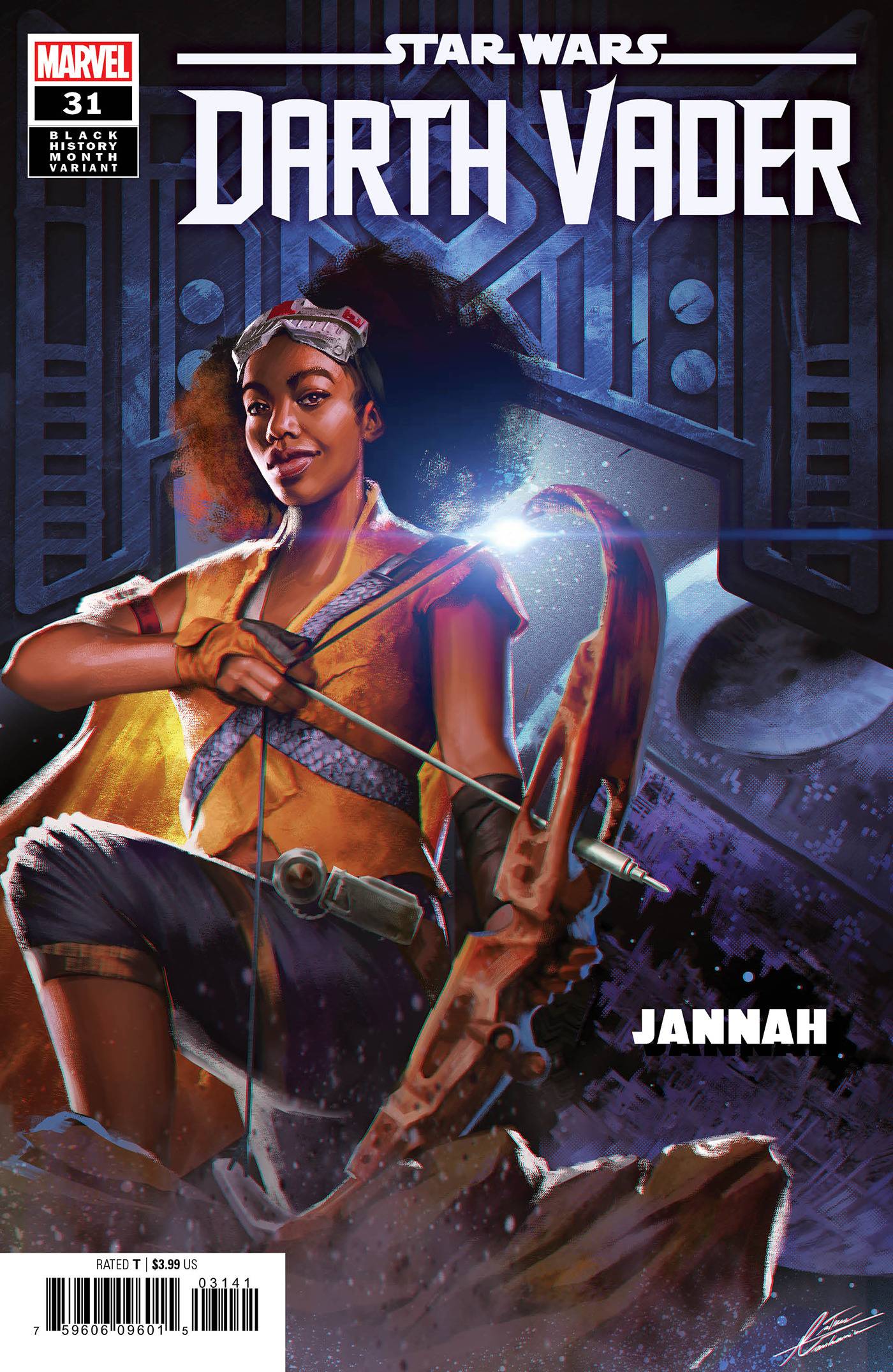 Star Wars: Darth Vader #31
THE TAMBOR GAMBIT 
The Dark Lord finally comes face-to-face with Skakoan revolutionary Jul Tambor—and Sabé finally must pick sides! Is Jul just another selfish, revenge-driven monster? Or is he a freedom fighter who desperately cares about his people? Or both? And is Vader more interested in crushing Jul—or completing the co-option of the Handmaidens of Padmé Amidala?
CREATIVE TEAM
Writer: Greg Pak
Artist(s): Inraim Roberson
Colorist: Frederico Blee
Letterer: VC's Joe Caramanga
Cover Artist: Rahzzah
Variant Cover Artists: Leinil Francis Yu & Sunny Gho, Mateus Manhanini, Chris Sprouse, Karl Story, & Neerah Menon
Senior Editor: Robert Simpson
Editor: Mark Paniccia
Assistant Editor: Mikey J. Basso
Associate Editor: Danny Khazem
Format: Ongoing
Cover Price/Page Count: $3.99/28 pages
The ghost of Anakin reawakens as he fights alongside the Handmaidens of Padme in STAR WARS: DARTH VADER #31 on shelves and digital platforms on Wednesday, February 8, 2023, from Marvel Comics.
Marvel Comics Sneak Preview for February 8, 2023: Vader Has Teamed Up With the Handmaidens of Padme to Save Sabe on STAR WARS: DARTH VADER #31
Comments Rating
( reviews)