Universal powerhouse Monica Rambeau very own all-new adventure continues in MONICA RAMBEAU: PHOTON #2 (of 5) written by award-winning author and scholar Eve L. Ewing.
From the New Orleans Harbor Patrol to the Avengers to the Ultimates, Monica Rambeau has been a leader and team player her entire life but now she'll face a reality-shattering crisis that she'll have no choice but to take on single-handedly. In order to do so, Photon will need to reach new heights of her incredible abilities—and then surpass them!
In a revelatory journey spanning time and space, fan will behold Photon's true potential. The adventure begins when Photon is charged with making a very special, very cosmic delivery.
Peach Momoko Classic Homage Variant Cover: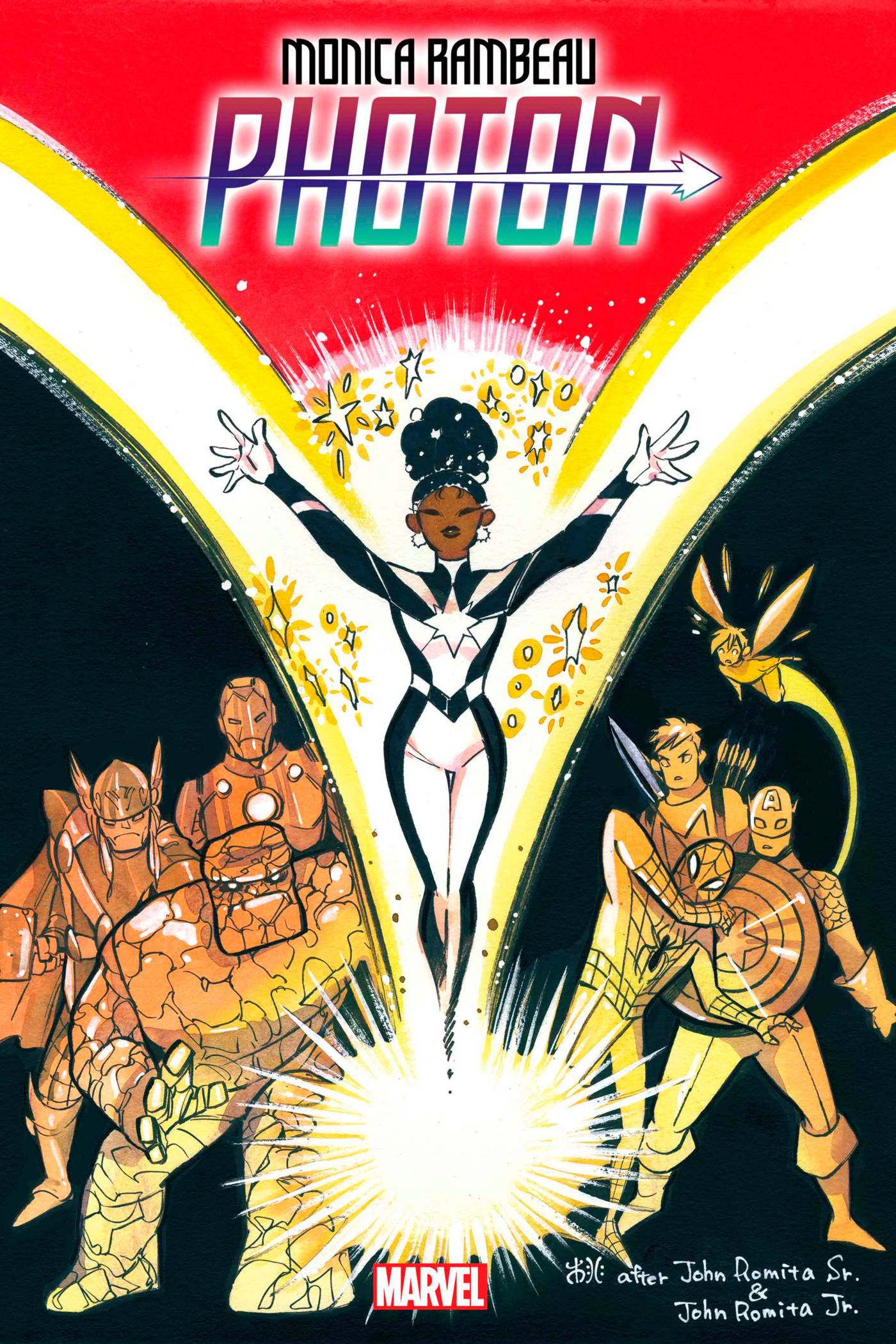 Salvador Larroca Demonized Variant Cover: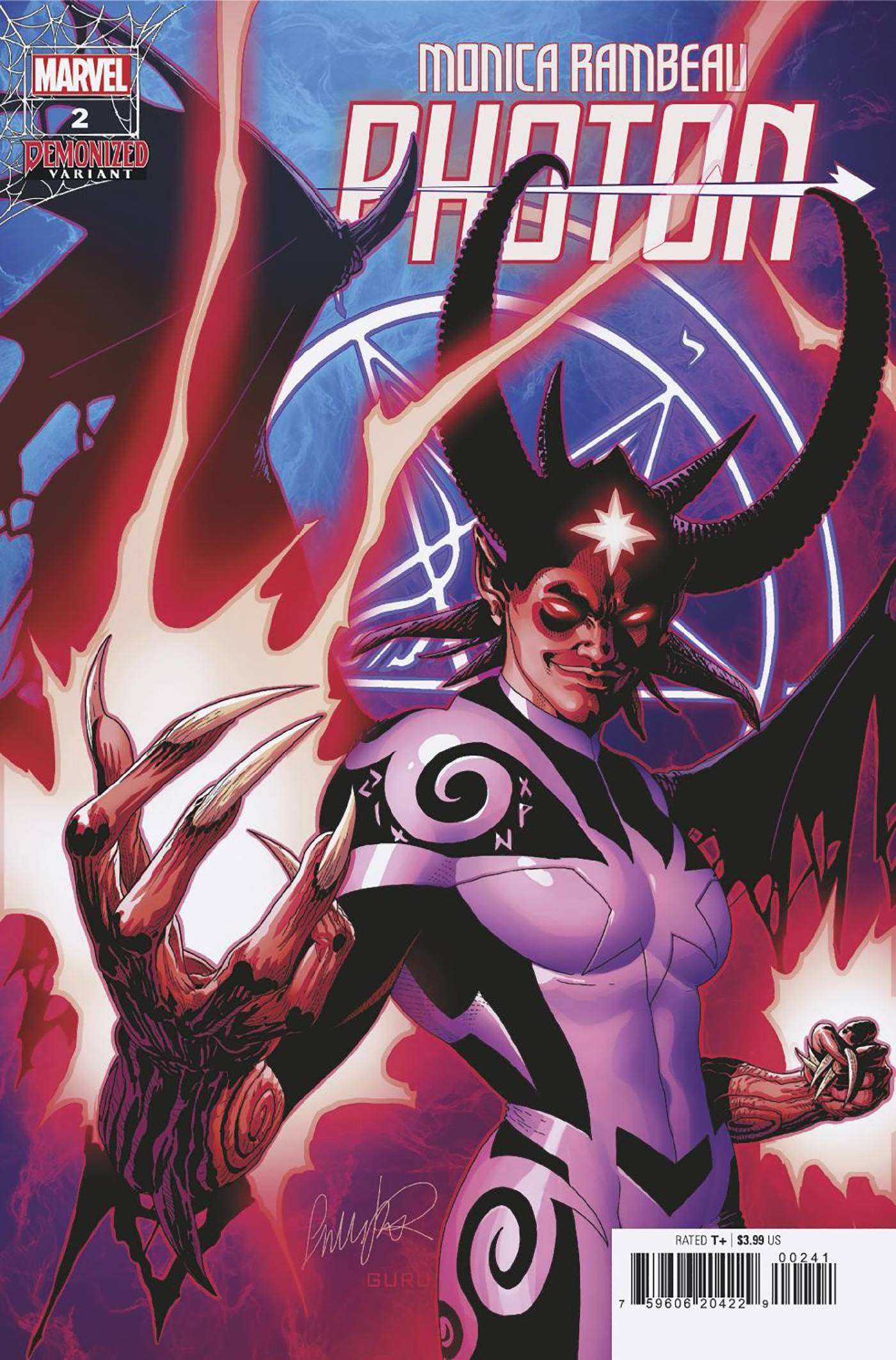 Rod Reis 1:25 Incentive Variant Cover:
MONICA RAMBEAU: PHOTON #2 (of 5)
GOING ABOVE AND BEYOND!
Have you ever had one of those days where everything is going wrong? Like you've somehow been sucked across the infinite cosmos into the wrong corner of fragmented space-time? And you run into someone from your past you really can't stand?
Like, say, someone from…beyond? If so, maybe you'll have some good advice for Monica. (She'll take what she can get.)
Creative Team
Writer: Eve L. Ewing
Artist(s): Luca Maresca & Ivan Fiorelli
Colorist: Carlos Lopez
Letterer: VC's Clayton Cowles
Designer: Stacie Zucker
Cover Artist: Lucas Werneck
Variant Cover Artists:  Peach Momoko; Rod Reis; Salvador Larroca
Editor: Annalise Bissa
Assistant Editor: Martin Biro
Format: Five Issue Limited Series
Cover Price/Page Count: $3.99/28 Pages
MONICA RAMBEAU: PHOTON #2 (of 5), landing in stores and digital platforms on January 11, 2023, from Marvel Comics.
Marvel Comics Sneak Preview for January 11, 2023: Monica's Solo Adventures Continue in MONICA RAMBEAU: PHOTON #2 (of 5)
Comments Rating
( reviews)