Spinning out of the cataclysmic events of AVENGERS #750 and operating in lockstep with Jason Aaron's prime AVENGERS series, AVENGERS FOREVER is the latest great Avengers epic featuring the Mightiest Heroes of every Earth as they assemble for one of the greatest battles the Marvel Universe has ever witnessed.
The capstone to Jason Aaron's epic Avengers run, Avengers Assembled, the 10-part showdown at the edge of reality between an army of Earth's Mightiest Heroes and the most vile forces in the multiverse and running through the current Avenger tiles, continues this week in AVENGERS FOREVER #13
Comic Watch Review: Avengers #64: Like Father, Like Son!
Alex Horley '80s Avengers Assemble Connecting Variant Cover: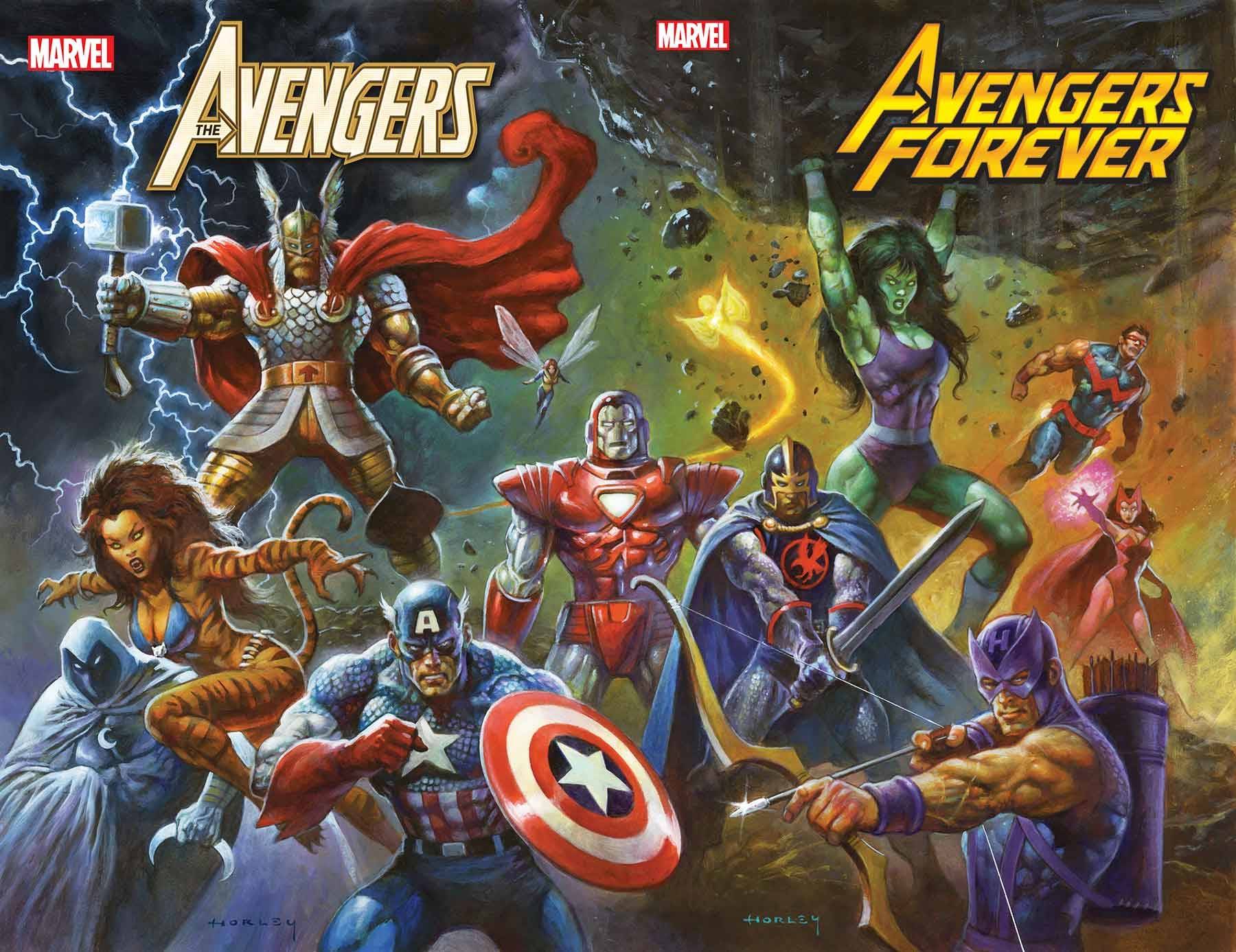 Skan Demonized Variant Cover: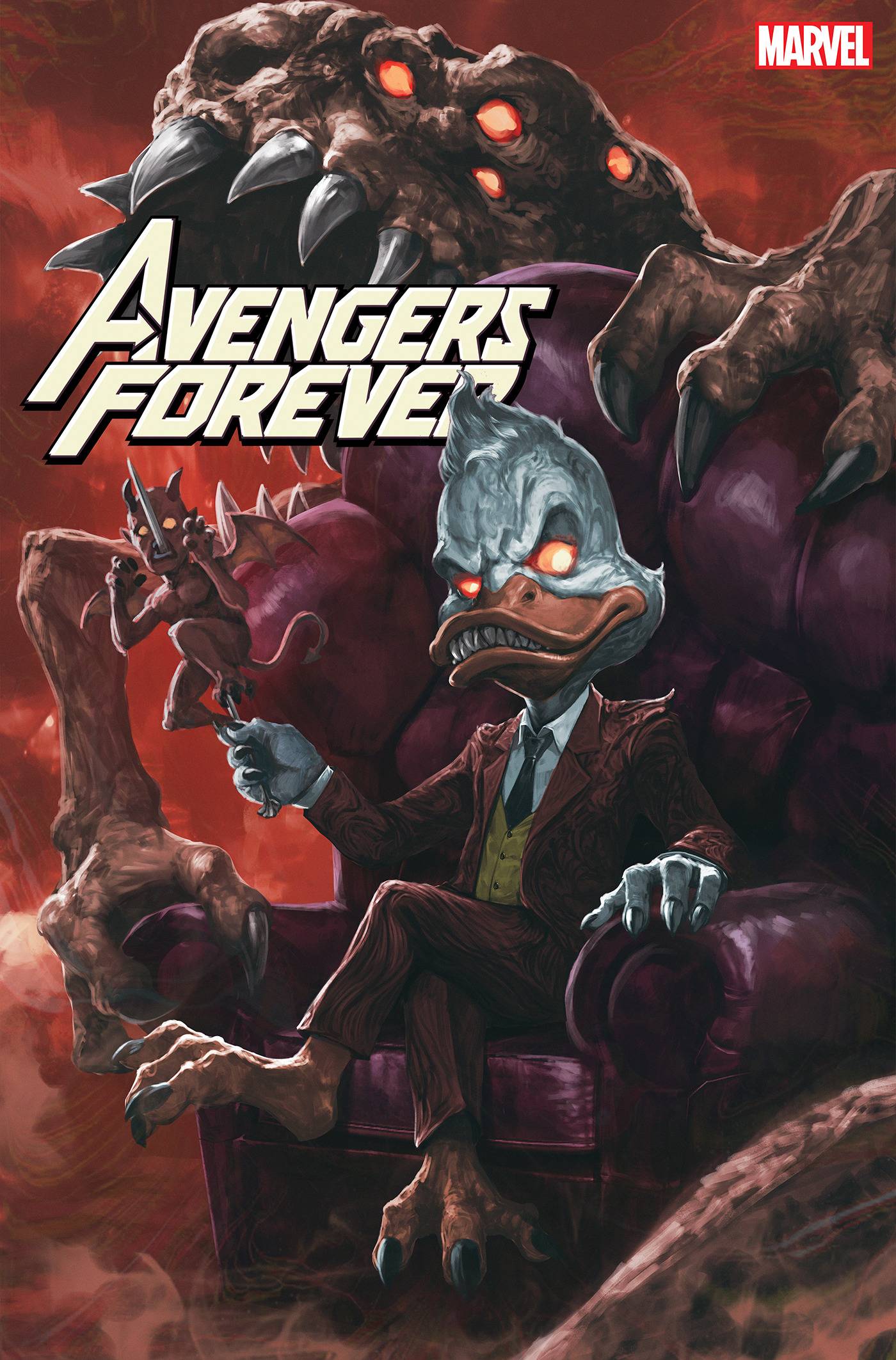 Pepe Larraz Classic Homage Variant Cover: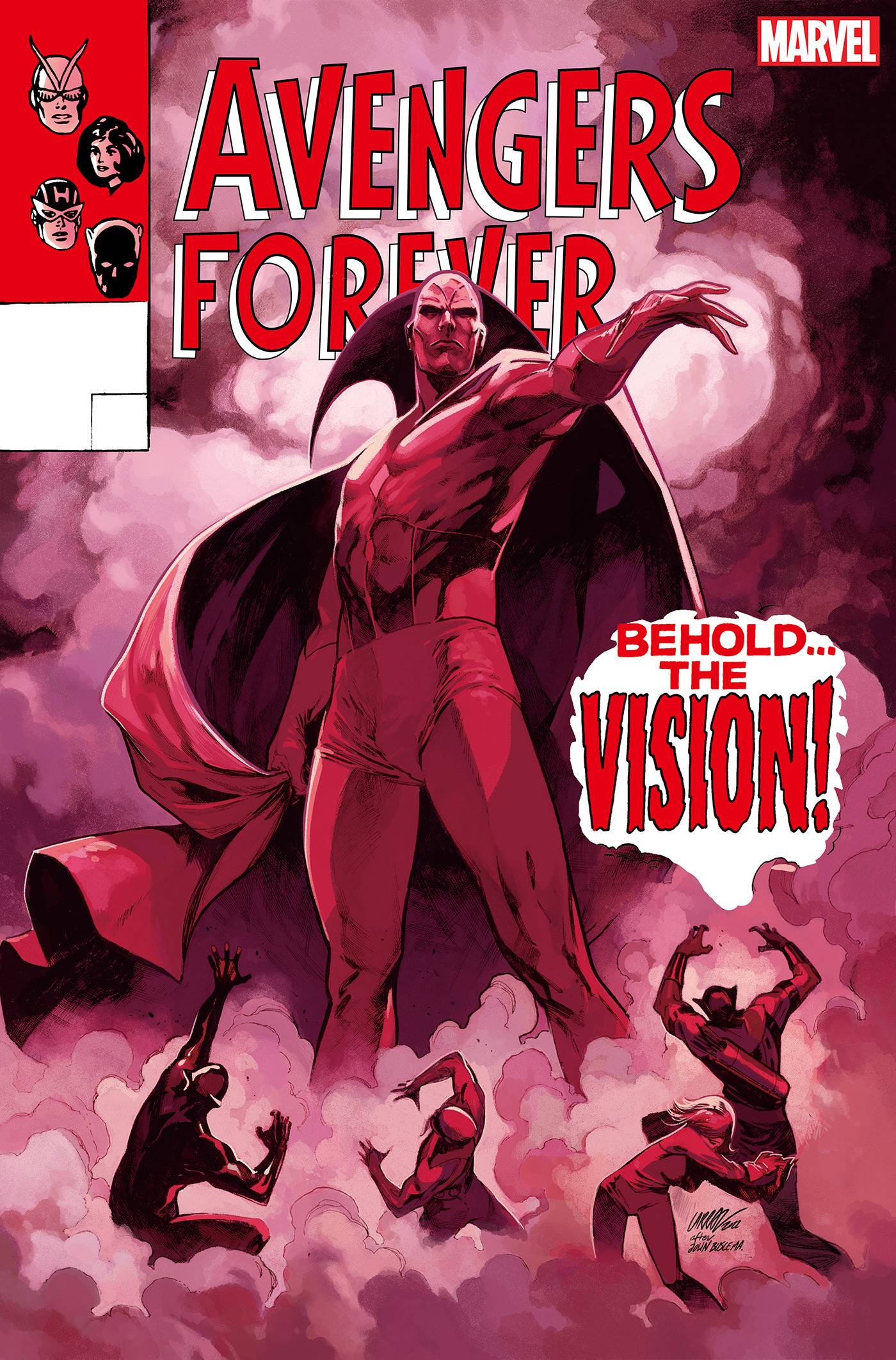 Ivan Shavrin 1:25 Incentive Variant Cover: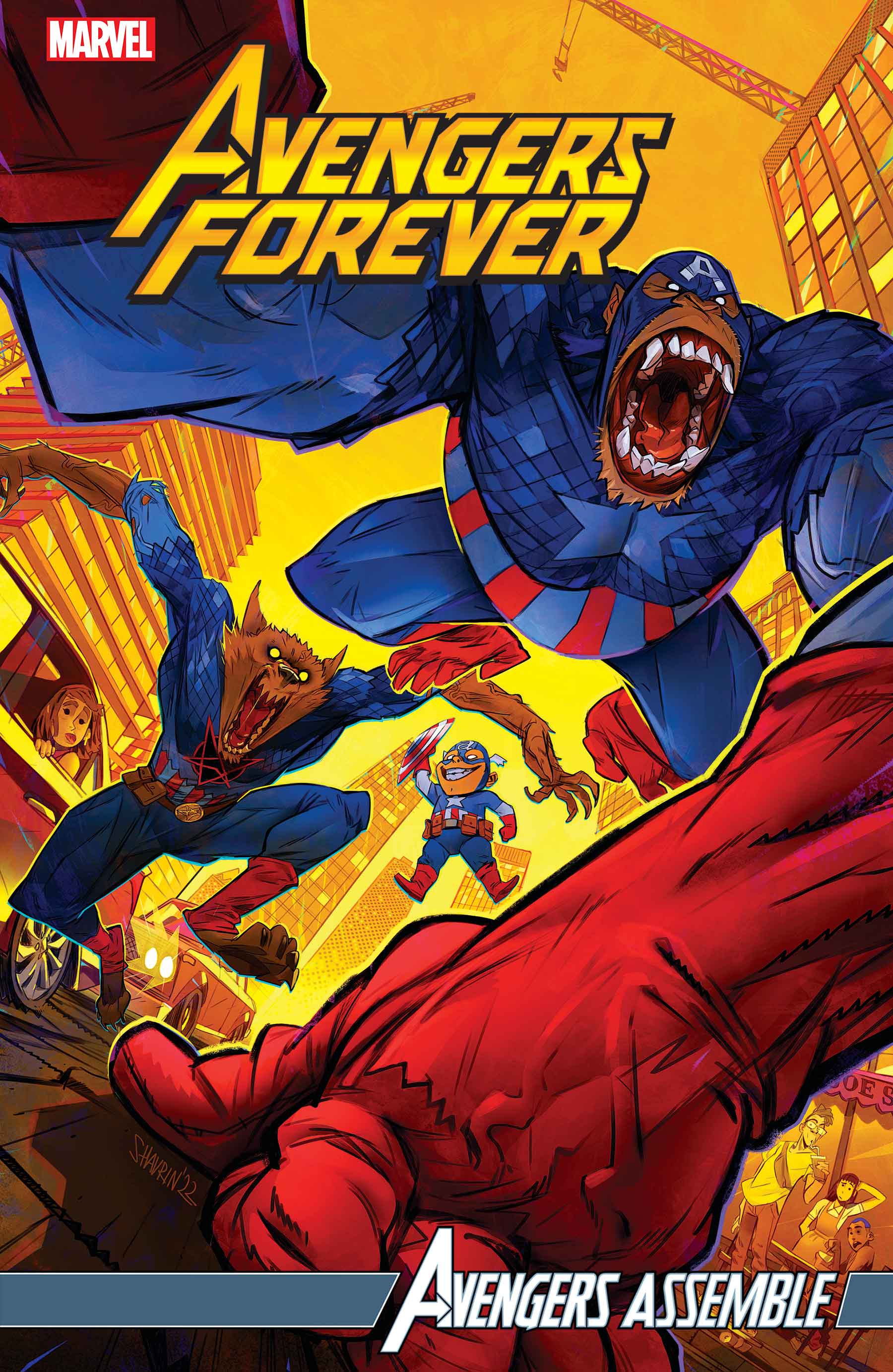 AVENGERS FOREVER #13
AVENGERS ASSEMBLED – Part 5:  War of Wars 
Here comes the Goddess of Thunder! King Thor's granddaughters have come from the far future to join the fight for Infinity's End, and they've brought a fiery old friend with them in the form of the most powerful version of Wolverine who's ever existed. Plus, Doom Supreme's grand plan begins to unfold. And at last, the true identity of the mysterious Avenger Prime is revealed.
CONTINUED FROM THE AVENGERS #64 / CONTINUED IN THE AVENGERS #65
CREATIVE TEAM
Writer: Jason Aaron
Artist: Aaron Kuder with Carlos Magno
Inkers:  Mark Farmer
Colorist: Frank Martin
Letterer: VC's Cory Petit
Designer: Carlos Lao
Standard Cover Artist(s): Aaron Kuder & Alex Sinclair
Variant Cover Artist(s): Alex Horley; Pepe Larraz; Skan; Ivan Shavrin
Editor(s): Tom Brevoort
Format: Ongoing Series
Page Count/Cover Price: 28 pages/$3.99
The journey through the Marvel Multiverse continues in AVENGERS FOREVER #2 out January 26, 2022,  on shelves and digital platforms from Marvel Comics.
Marvel Comics Sneak Preview for January 18, 2023: Here Comes the Goddess of Thunder in AVENGERS FOREVER #13
Comments Rating
( reviews)