Acclaimed writers and artists throughout the comic book industry will come together beginning this week in WAKANDA #1 to highlight the rich tapestry of the Black Panther's homeland like never before in a brand-new limited series!
Spinning out of recent events in John Ridley's epic run on BLACK PANTHER, T'Challa is no longer welcome in the land he once ruled, so who is this proud nation without its king?
This exciting new miniseries answers that question and more as each issue spotlights a different fan-favorite Wakandan character as they rise up to protect their great nation in exciting new stories by a wide range of creators.
Related: NEWS WATCH: Marvel Celebrates Black History Month with MARVEL's VOICES: WAKANDA FOREVER this February
The fan-favorite new hero of Wakanda, Tosin, takes center stage in this story written by his creator, John Ridley!
Sanford Greene Variant Cover: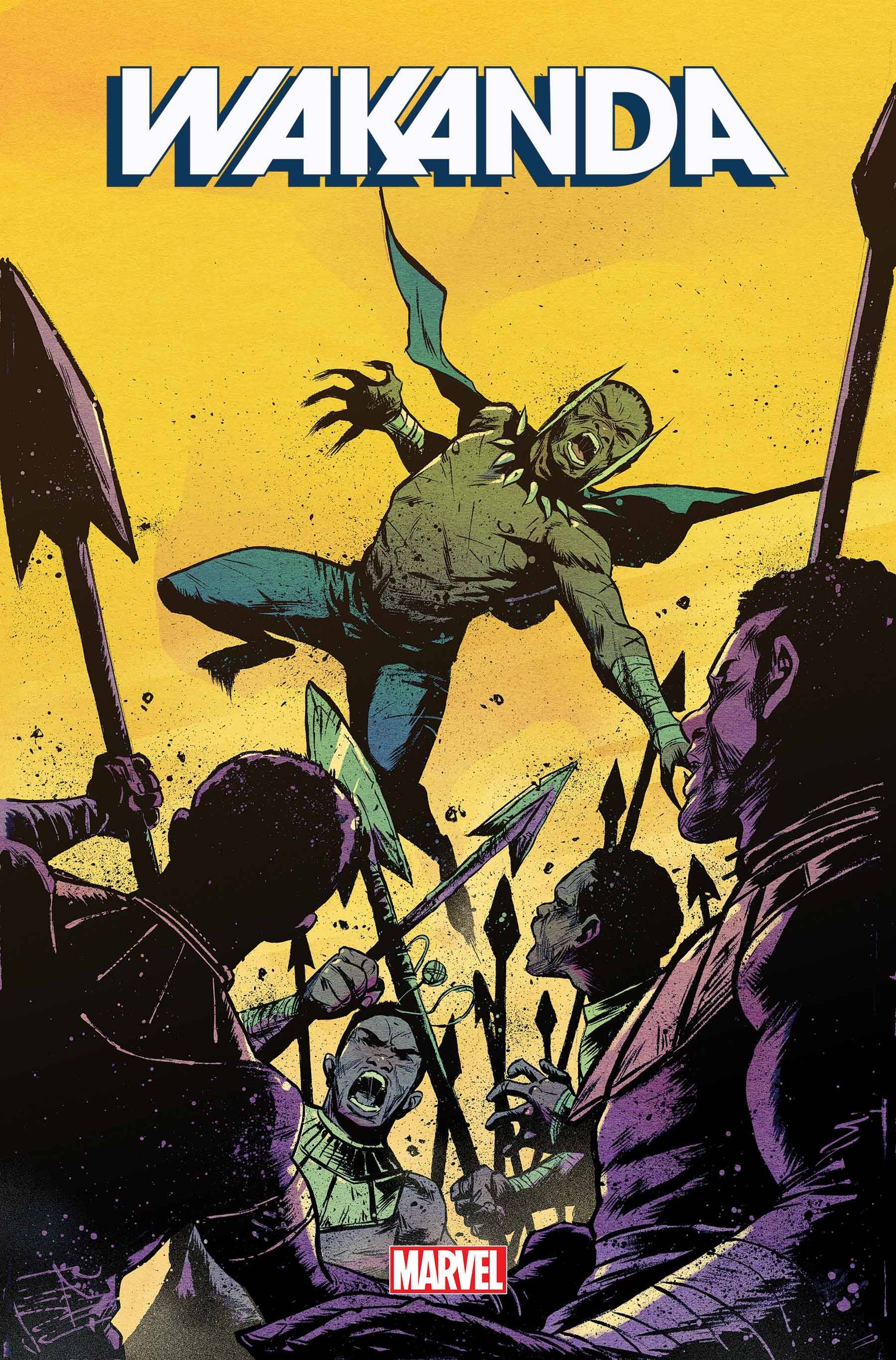 WAKANDA #4

Forbidden romance and a dark prophecy loom in this story about what it means to be a true hero. With T'Challa in exile, Tosin must step up and protect his nation when the Abomination attacks a vibranium mine. But as Tosin strives to be a great warrior, will the pressures of his future shatter the life he is building for himself now? Plus, the next chapter of the History of the Black Panthers—starring the one and only Benhazin!
CREATIVE TEAMS
Writer: John Ridley
Artist(s): Julian Shaw
Colorist: Andrew Dalhouse
Letterer: VC's Joe Sabino
Designer: Carlos Lao
Cover Artist: Mateus Manhanini
Variant Cover Artists: Sanford Greene
Executive Editor: Tom Brevoort
Editor: Wil Moss
Assistant Editor: Michelle Marchese
Format: Ongoing
Cover Price/Page Count: $3.99/28 pages
Check out WAKANDA #4 when it hits shelves and digital platforms on Wednesday, January 18, 2023, from Marvel Comics.
Marvel Comics Sneak Preview for January 18, 2023: Tosin Is Challenged To A Fight in WAKANDA #4
Comments Rating
( reviews)