The Dark Web event has thrown Peter's life into utter turmoil! Spider-Man is still feeling the effects of Chasm and the Goblin Queen while he's stuck in limbo. In The AMAZING SPIDER-MAN #18, Peter must go against a plethora of demons that are versions of his rogue's gallery, the INSIDIOUS SIX! Will Spider-Man be able to escape? Find out in this Dark Web Tie-In! 
Comic Watch Review: Amazing Spider-Man #17: A Beautiful Dream 
More Dark Web Reviews:
Main Story:
Tie-Ins:
Ed McGuinness Design Variant Cover: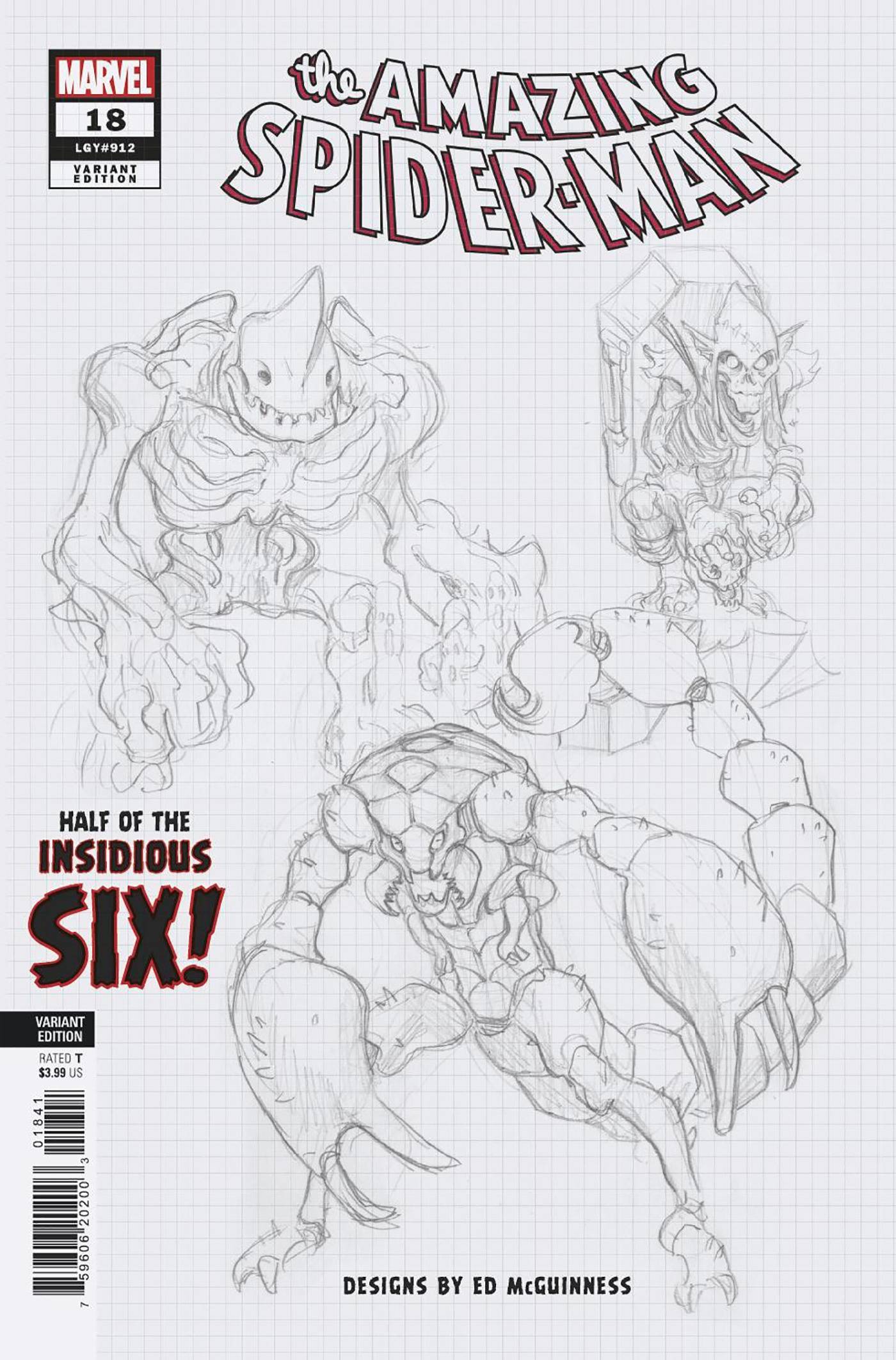 Ryan Stegman Classic Homage Variant Cover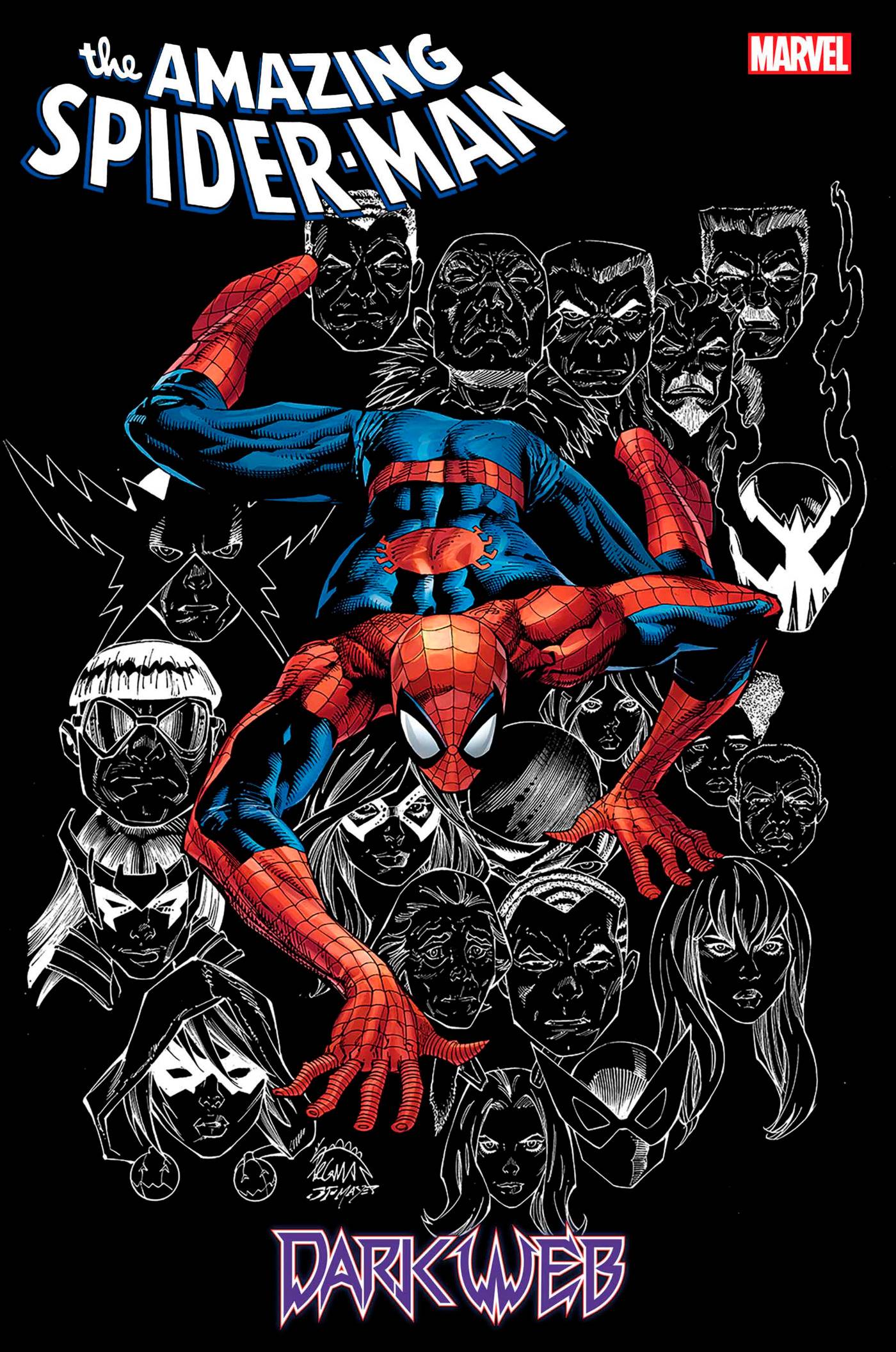 Sabine Rich Variant and Virgin Variant:
Ed McGuinness 1:25 Incentive Variant Cover: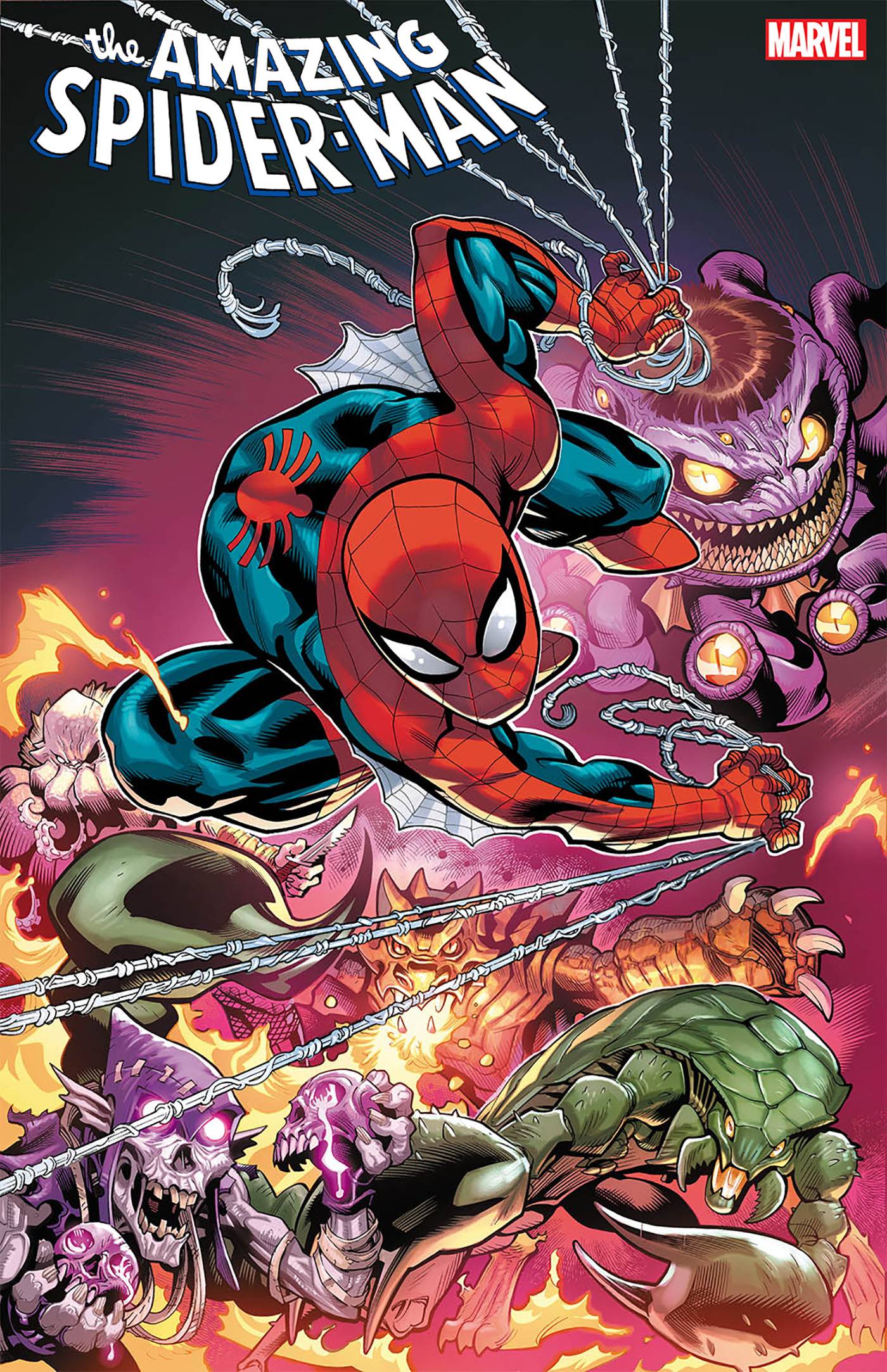 THE AMAZING SPIDER-MAN #18 (LEGACY #912)
As if the normal run-of-the-mill demons of Limbo weren't enough… Spider-Man finds himself facing a small army of demonized versions of his rogues' gallery! Can he make it home to stop Chasm and the Goblin Queen?!
CREATIVE TEAM
Writer: Zeb Wells
Artist(s): Ed McGuinness
Inker: Cliff Rathburn
Colorist: Marcio Menyz & Erick Arciniega
Letterer: Joe Caramanga
Designer: Adam Del Rey
Cover Artist: John Romita Jr., Scott Hanna, Romulo Fajardo Jr
Variant Cover Artists: Ed McGuinness, Cliff Rathburn & Marco Menyz; John Romita Jr, Scott Hanna & Marco Menyz; Sabine Rich; J.P Meyer & Sonia Oback
Editor: Albert Banaszak
Assistant Editor: Kaeden McGahey
Format: Ongoing – DARK WEB TIE-IN
Cover Price/ Page Count: $3.99/28 pages
Spider-Man faces demon versions of his rogues, the Insidious Six in THE AMAZING SPIDER-MAN #18 on shelves and digital platforms on Wednesday, January 25, 2023, from Marvel Comics
Marvel Comics Sneak Preview for January 25, 2023: Spider-Man fights demon versions of his rogues in The Amazing Spider-Man #18
Comments Rating
( reviews)