This week in the Merry Marvel Universe:
Tony Stark faces off against the man who's destroyed his life in THE INVINCIBLE IRON MAN #4
Doom comes to Asgard in THOR #32
Matt Murdock 's enemies begin to unite in DAREDEVIL #9
_ _ _
THE INVINCIBLE IRON MAN #9
Author Gerry Duggan and artist Juan Frigeri continue their run, last leaving Tony Stark at rock bottom. His company has been stolen and his funds gone. All he's got left is one armor, a couple friends that he's pushed away, and his brain. Without his safety net, will Tony be able to save his life, or will he be invincible no more?
Comic Watch Coverage: Invincible Iron Man #3: Come on, Tony, Oh, I swear (what he means) at this moment you mean everything
Iban Coello Variant Cover: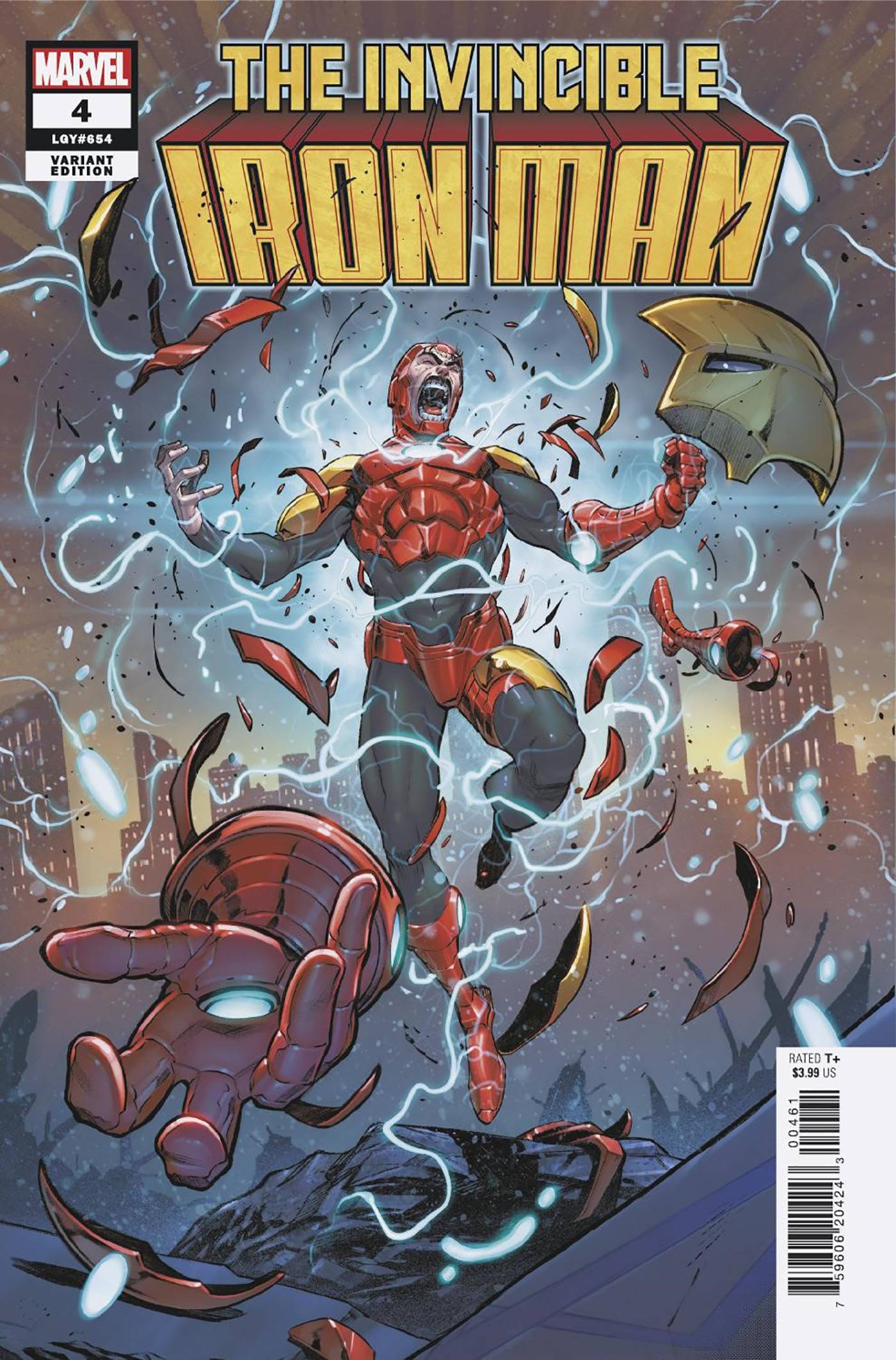 Bob Layton Connecting Variant Cover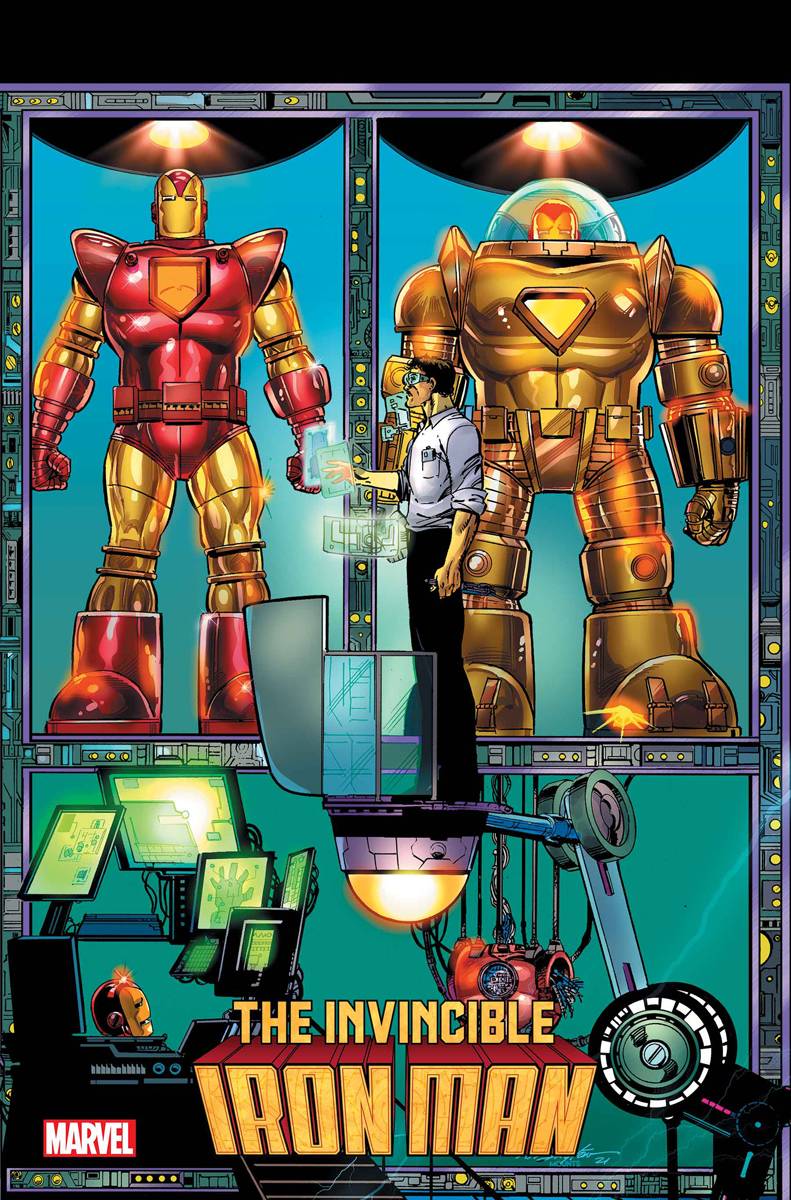 Alex Ross Timeless Mandarin Variant (Virgin)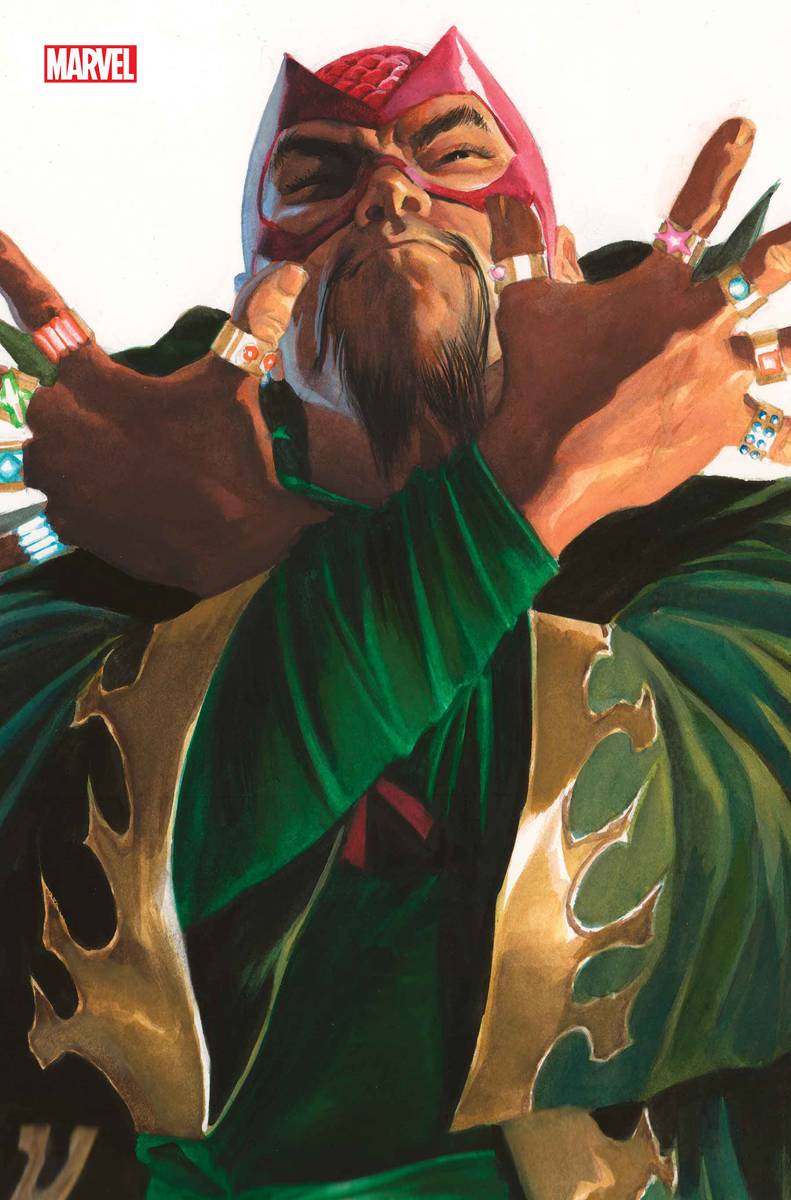 1:50 Arthur Adams Variant Cover
Alex Ross 1:100 Incentive Timeless Mandarin Sketch (Virgin) Variant Cover:

THE INVINCIBLE IRON MAN #4 (LEGACY #654)
THE AUTOBIOGRAPHY OF TONY STARK – CHAPTER FOUR
GENIUS, BILLIONAIRE, PLAYBOY…MADMAN?! Tony Stark has met his dark counterpart, and his name is Feilong! This mutant-hating industrialist is the new owner of Stark Unlimited, and that includes all of Tony's tech! Can a furious Tony keep his cool, or will vengeance get the better of him? Creative Team: 
Writer: Gerry Duggan
Artist: Juan Frigeri
Colorist: Bryan Valenza
Letterer: Joe Caramagna
Designer: Adam Del Re
Cover Artist: Kael Ngu
Variant Cover Artists: Arthur Adams & Brad Anderson; Iban Coello & Jesus Aburtov; Bob Layton & Paul Mounts; Alex Ross
Executive Editor: Tom Brevoort
Editor: Darren Shan
Assistant Editor: Kat Gregorowicz
Format: Ongoing
Cover Price/Page Count: $3.99/ 28 pages
_ _ _
THOR #32
Doom has come to Asgard! Author Torunn Grønbekk and artist Juan Gedeon continue penning this epic tale of Asgard's historia with Victor Von Doom caught in the middle. With Hela imprisoned in Latveria and reality's safety in the balance, will Thor be able to keep his world's history from destroying the nine realms?
Comic Watch Review: Thor #31: Somewhere Over the Rainbow Bridge
Mahmud Asrar & Matt Wilson Infinity Saga Phase 3 Variant Cover: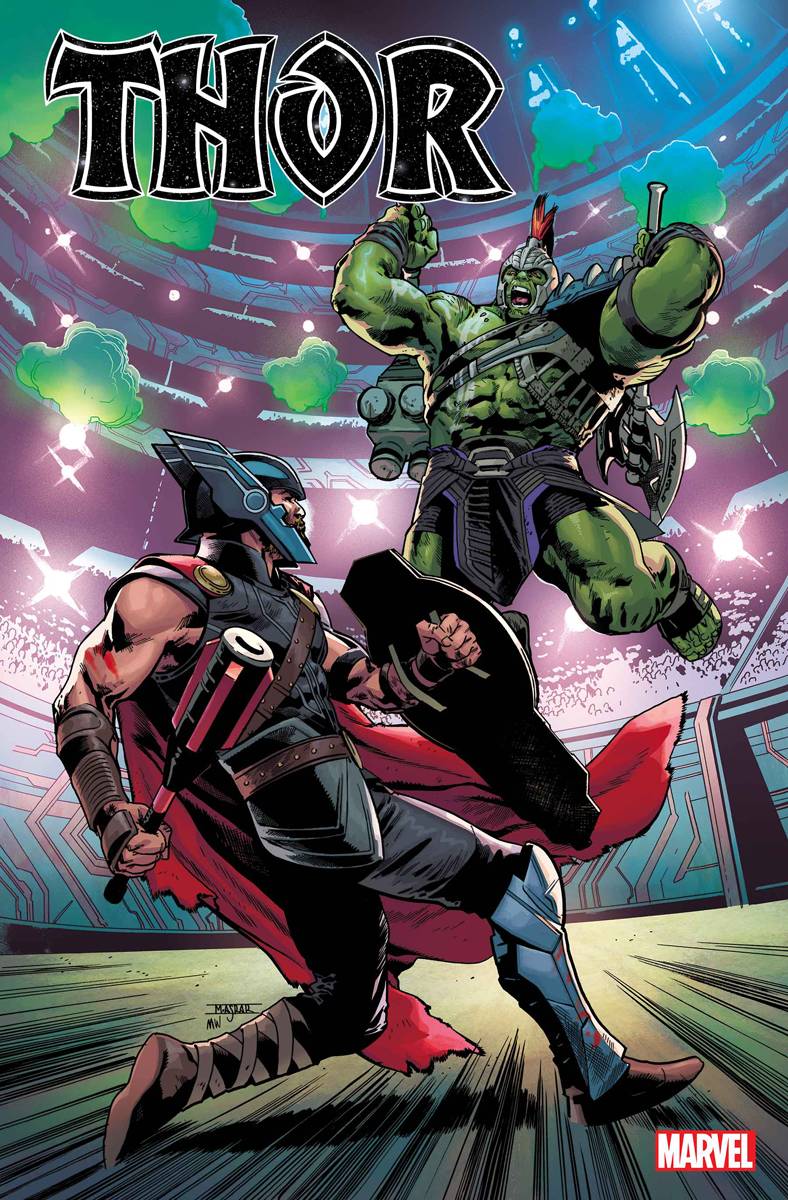 Nick Bradshaw & Matt Wilson Variant Cover:
THOR #32
BLOOD OF THE FATHERS – PART TWO
THOR VS. DOCTOR DOOM! It's THOR against DOOM in a battle of wits, morals and, of course…might! Doom's latest plot lies deep in Asgard's history. And nothing, not even time itself, will stop him from getting what he wants…except maybe for Thor, who must pursue him to protect reality itself! (LEGACY #758)
Creative Team
Writer: Torunn Grønbekk
Artist: Juan Gedeon
Colorist: Matt Wilson
Letterer: Joe Sabino
Cover Artist: Nic Klein
Variant Cover Artists: Mahmud Asar & Matt Wilson; Nick Bradshaw & Matt Wilson
Editor: Wil Moss
Assistant Editor: Michelle Marchese
Format: Ongoing
Price/Page Count: $3.99/ 28 pages
_ _ _
DAREDEVIL #9
It is no secret that Matt Murdock has gone through hell and back since author Chip Zdarsky started his run on the character. Now, alongside artist Manuel Garcia, the Red Fist Saga continues as all of Matt's enemies have untied to bring him down.
Comic Watch Review: Daredevil #7: Maybe the Law Isn't Broken
Juni Ba Variant Cover
Alex Ross Timeless Elektra Variant (Virgin)
Alex Ross 1:100 Incentive Timeless Elektra Sketch Virgin Variant 
DAREDEVIL #9
THE RED FIST SAGA – CHAPTER 9
For over three years, Daredevil's life has been a living hell—between the Stromwyns, the Hand and his time incarcerated and exposed to ReCID. Now all of those dangerous forces are coming together and threatening everything Matt Murdock holds dear! (LEGACY #657)
Writer: Chip Zdarsky
Artist: Manuel Garcia
Colorist: Matt Wilson
Letterer: VC's Clayton Cowles
Standard Cover Artist(s): Marco Checchetto & Matt Wilson
Variant Cover Artist(s): Alex Ross; Juni Ba
Editor: Devin Lewis
Associate Editor: Tom Groneman
Format: Ongoing Series
Cover Price/Page Count: $3.99/28 Pages
_ _ _
THE INVINCIBLE IRON MAN #4, THOR #32, & DAREDEVIL #9  arrive on store shelves and digital platforms on Wednesday, March 29, 2023, from Marvel Comics
Merry Marvel Previews for 3/29/2023: THE INVINCIBLE IRON MAN #4, THOR #32, & DAREDEVIL #9
Comments Rating
( reviews)