Reunited at last with Echo, herself fresh from a brief time as the host of the Phoenix Force, it falls to Daredevil to stop Demogoblin and save not only the children, but everyone in New York in Daredevil & Echo #1
Comic Watch Review: Phoenix Song: Echo #1: A Different Reprise
Declan Shalvey Variant Cover: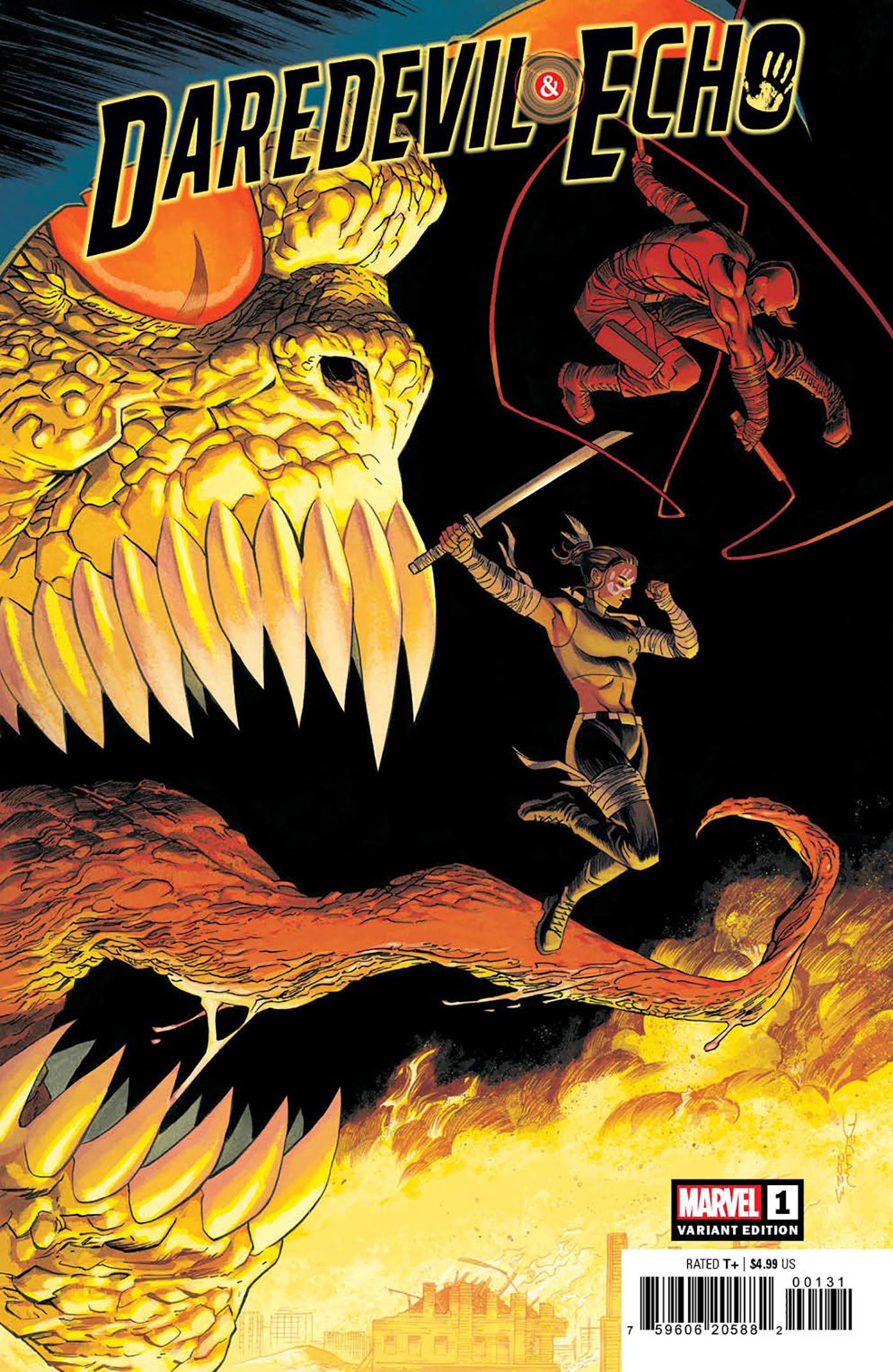 Stefano Caselli & Edgar Delgado Marvel Icon Variant: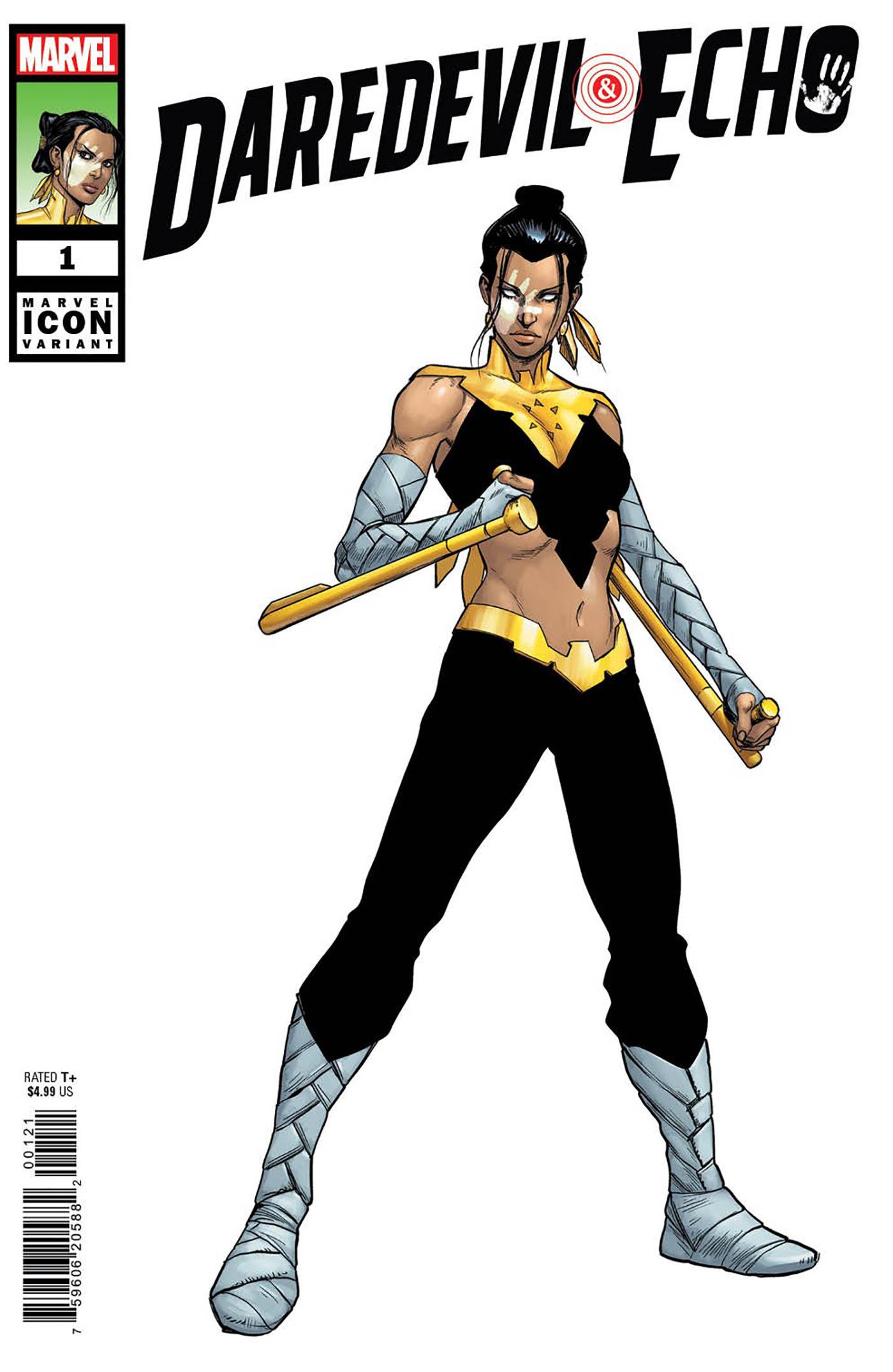 Jim Cheung & Jay Davis Ramos 1:25 Incentive Variant Cover:
Daredevil & Echo #1 
SOMETHING STIRS BENEATH HELL'S KITCHEN!
For months, the bloodthirsty and demonic Demogoblin has been kidnapping children for reasons unknown. In this series, Daredevil and Echo discover why—as Demogoblin works to wake an ancient and powerful evil deep within the bowels of the city.
Writer: Taboo &  B. Earl
Artist:  Phil Noto
Letterer: Clayton Cowles
Designer:  Stacie Zucker
Standard Cover Artist(s): Phil Noto
Variant Cover Artist(s): Declan Shalvey; Jim Cheung; Stefano Caselli
Editor(s): Devin Lewis & Annalise Bissa
Assistant Editor: Martin Biro
Associate Editor: Tom Groneman
Format: Limited Series
Page Count/Cover Price: 28 pages/$3.99
Daredevil & Echo hunt Demogoblin in DAREDEVIL & ECHO #1 ( of 5), on shelves and digital platforms on May 24, 2023, from Marvel Comics
Reunited And It Feels So… in Daredevil & Echo #1 (of 5)
Comments Rating
( reviews)