It's Clobberin' Time all the time, as Ben Grimm teams up with heroes from across the Marvel Universe for BIG, FIST-POUNDING ACTION in the new limited series beginning this week in CLOBBERIN' TIME #1
Dan Jurgens Variant Cover: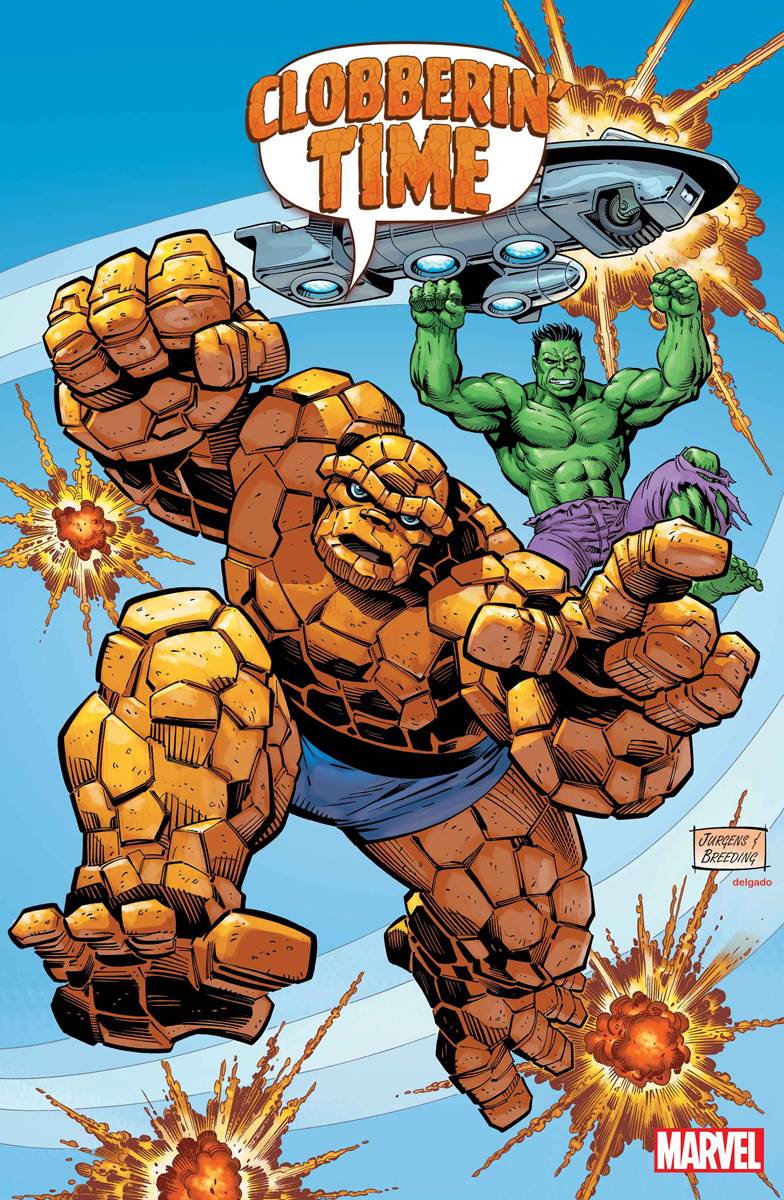 Greg Smallwood Variant Cover: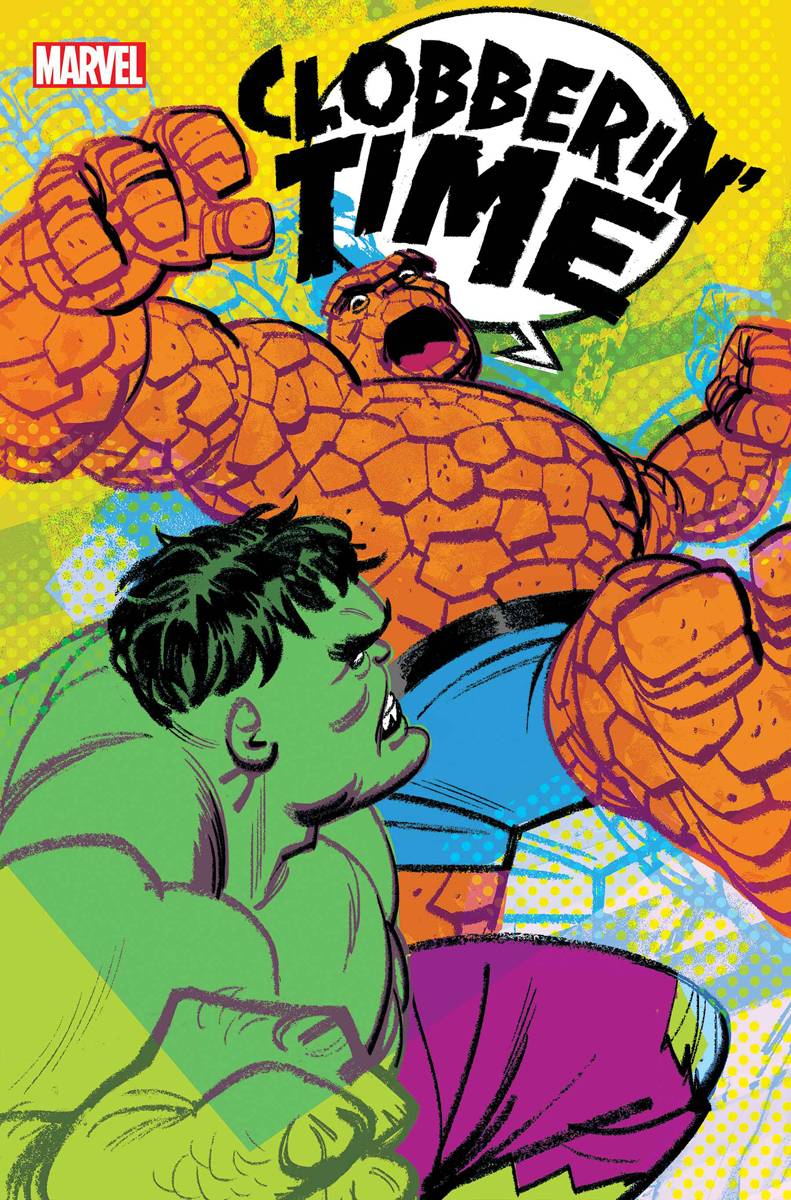 Gerardo Sandoval & Morry Hollowell 1:25 Incentive Variant Cover:
CLOBBERIN' TIME #1
The stakes have never been higher!
In this opening issue, Ben and the Incredible Hulk are stranded on a distant, ancient, alien world, where the duo must protect an ancient people against legions of Deviant hordes and ultimately face the wrath of a Celestial.
Luckily, they have four fists between them!
Creative Team
Writer: Steve Skroce
Artist: Steve Skroce
Colorist: Bryan Valenza
Letterer: Joe Sabino
Designer: Carlos Lao
Cover Artists: Steve Skroce & Dean White
Variant Cover Artists: Dan Jurgens; Gerardo Sandoval & Morry Hollowell; Greg Smallwood
Editor: Tom Brevoort
Assistant Editor: Martin Biro
Associate Editor: Annalise Bissa
Format: Limited Series
Cover Price/Page Count: $3.99/28 Pages
Ben and the Incredible Hulk are stranded on a distant, ancient, alien world in CLOBBERIN' TIME #1 on shelves and digital platforms, Wednesday, March 29, 2023, from Marvel Comics
The Title Says It All in CLOBBERIN' TIME #1
Comments Rating
( reviews)